I have always been a list maker. Lists are a way of getting thoughts and ideas out of my head and onto paper, in an orderly fashion. They help give structure and direction to my life, which I feel is more important than ever during present times! Many of us are in lockdown at the moment due to the COVID-19 situation which means life for many of us has been turned upside down. Lists are one way to re-introduce a bit more focus and help us to feel more organised. Are you a list maker? Here are 6 lists to make during lockdown.
6 Lists to Make During Lockdown
1. A list of things to do during lockdown
If you are in lockdown, you are likely to find yourself with a lot more free time on your hands. You may wish to use this time to work on projects, learn new skills or complete tasks that you have been putting off for months. Or, you might want to take the opportunity to relax, practise some self-care and take a break from a hectic lifestyle. For most of us, it will be a combination of both. Either way, it's good to have some things to focus on to take your mind off the coronavirus and lockdown situation, whether you're working on a new DIY project or a Netflix marathon.
Some of you may also find yourselves with new responsibilities during lockdown, such as running errands for vulnerable neighbours or homeschooling your children. Making a list of tasks required for these responsibilities will help you to feel more organised and in control.
If you are stuck for ideas to add to your list, check out this post: Things to Do When You are in Self-Isolation
2. A list of things you will need to do when lockdown is over
It may feel like this lockdown is going on forever, but sooner or later it will end. Although most of us can't wait for this, it might be a little overwhelming when it is over and we suddenly have so many options open to us. Therefore it is good to have a plan. Making a list of things you need to do after lockdown will help you to feel more in control and prepared for when it does end.
Examples of things to go on this list would be: rescheduling appointments (e.g. haircut, medical, car service), visiting the bank, taking items to charity shops (if you've done some spring cleaning) and taking items to recycling centres. I always save up Tetra Pak cartons to take to a recycling facility in my local town because they can't be put in our household recycling bin. At the moment, these cartons are really piling up so one of the first things I do after lockdown will be to take them into town!
3. A list of things you want to do when lockdown is over
There are probably some things you used to do regularly (or occasionally) before lockdown, that you are now missing. This would include things like visiting your friends, going to your favourite restaurants and going to the cinema. Make a list of these and plan to do them when lockdown is over. This will give you something to look forward to and provide a light at the end of the tunnel.
You could even make some extra special plans such as planning a dream holiday. Even if you're unsure if or when you could make this dream a reality, it will still lift your mood and give you something to be excited about.
4. A list of people to keep in touch with
It's important, for our own mental wellbeing, to keep in touch with our family and friends. This could be via video calls, phone calls, instant messaging or email. It's also important to check up on anyone you consider to be particularly vulnerable during this time. Even just sending a quick message once in a while to a vulnerable friend or acquaintance could make a huge difference to their wellbeing. By making a list, you will make sure you don't forget anyone, and you can keep track of who you have contacted recently.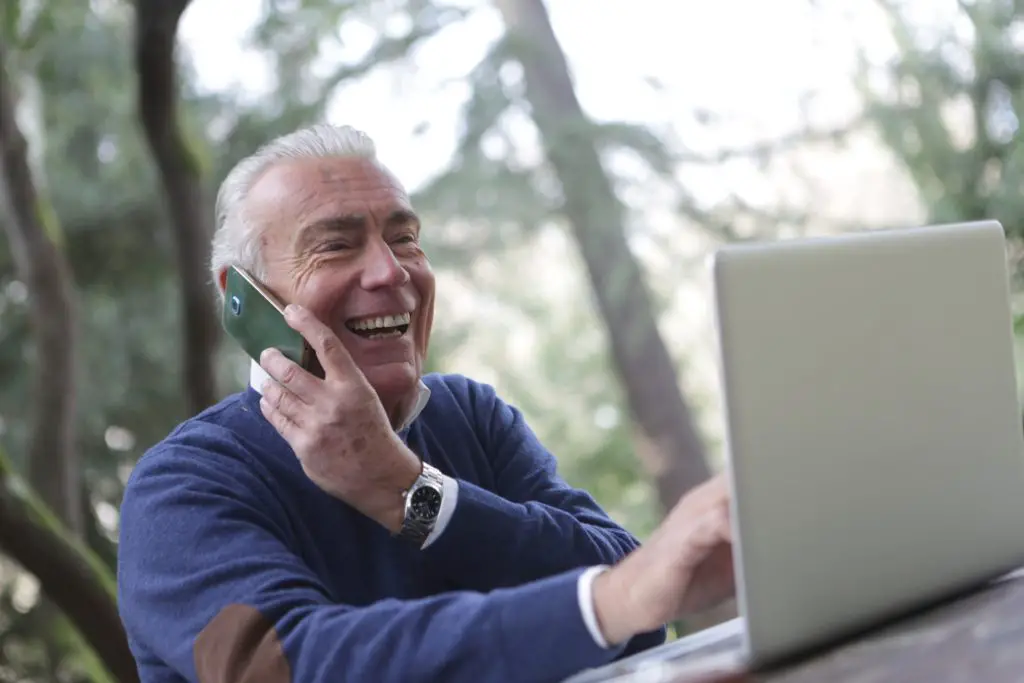 5. A list of groceries and household essentials
I suggest making a list of all the groceries and household essentials that you want to keep in stock. This would include food, personal care items and cleaning products. You can use this list to keep track of which items you have, and which you need to buy. This will make your shopping more efficient because you'll know when it's time for a grocery shop and you won't forget anything. This means you won't have to make as many trips out of the house or place as many online orders which will free up delivery slots for other people.
You can also keep a separate list of any one-off items you or your family needs. When something on the list is needed imminently, you can order all the items together in one package.
6. A list of things to be grateful for
Life is a little crazy at the moment, for some of us more than others. It's easy to get dragged down by worries and fears, but it's important to remember that there is always something to be grateful for. Even if it's just little things like birdsong, sunshine and a cup of tea. Making a list of these things will make you more consciously aware of them. This, in turn, will help you to feel a little more positive and uplifted during these times.
I have been keeping a gratitude journal for several years now and this has proved especially valuable to me during lockdown. You can read more about my gratitude journal in the following post: Grateful, Proud and Always Learning
Have you made any lists during lockdown?
I would love to know if you have already made any of these lists. Did you find them helpful? Have you made any other lists that are not in this post? Let me know in the comments below!
In the meantime, I hope you and your families are all keeping safe and well!