This post contains a collaborative portion.
When you hear the word exercise, do you feel motivated, excited and eager to go for a run or hit the gym? Or does it make you groan and wish you could curl up on the sofa all day and never have to move? We all know that exercise is good for us, but for some people, exercise feels like a chore and it can be really difficult to get motivated.
Luckily, there is one type of exercise that has all the health benefits but less of the 'groan factor'. It is of course walking! In this post, I am going to share 10 reasons to love walking even if you hate exercise.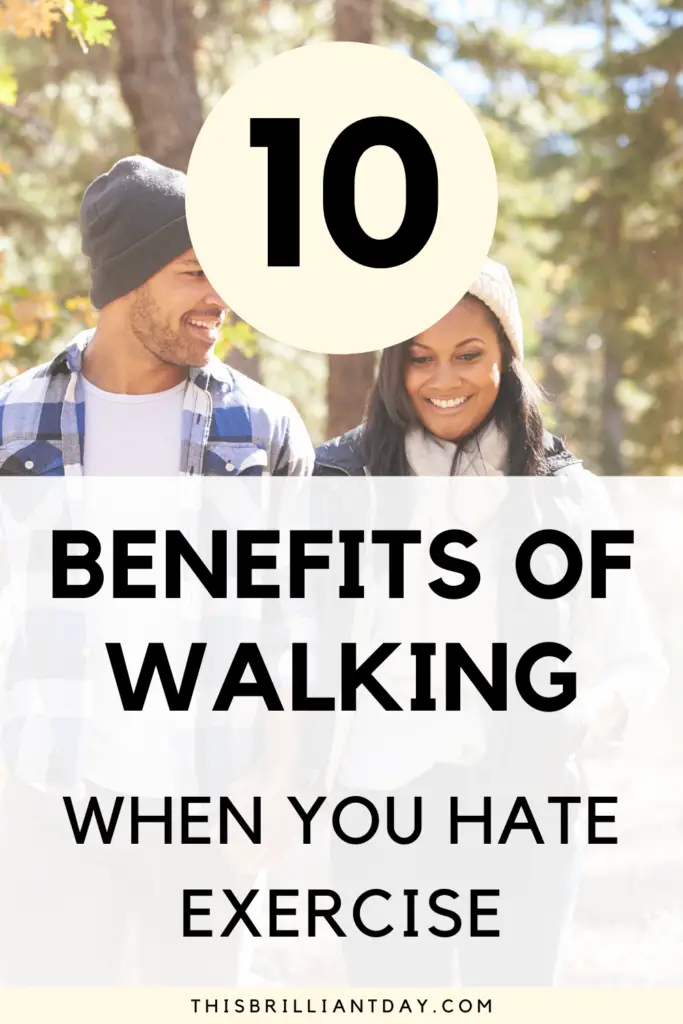 10 Reasons To Love Walking Even If You Hate Exercise
1. It's just as good for you as running but it feels like less effort
A long, brisk walk gives you most of the same benefits as running or other intense cardio. It can help you maintain a healthy weight, strengthen your heart, increase your stamina and boost your immune system. However, walking feels like a lot less effort than running. You won't get so hot and out of breath, and it just feels more relaxing and less like exercise.
You will get the most health benefits if you walk for at least 30 minutes at a brisk pace, at least 3 times a week – but any amount of walking is better than nothing.
2. It's easy to motivate yourself to walk
Speaking from personal experience, it's a lot easier to motivate yourself to go for a walk than a run. As mentioned above, it feels like less effort. This means it's easier to be more consistent with your exercise. I used to aim to go running 3 or 4 times a week but I would frequently skip days or put off my runs. Then I switched to walking, and I now go walking nearly every day without difficulty.
3. It's good for your mental health
All types of exercise are good for your mental health. However, walking has the added benefit of getting you outside in nature. Also, walking usually takes longer than other forms of exercise, so it gives your mind a longer break from your daily tasks and stresses.
4. It's gentler on your knees and joints
Running and other intense forms of exercise can be hard on your knees and other joints. Walking is a safer way to exercise because it is less likely to cause strain or injury to your joints.
Walking is also a good form of rehab for many kinds of leg injuries. Depending on the severity of the injury, you might need a CAM boot or similar, but in any case, moving around is an important part of healing and rehabilitation. Gentle walking will help you on your way to recovery.
5. You can admire the scenery
Walking is a great opportunity to see some pretty scenery, especially if you have access to parks or the countryside. With other forms of exercise, you would either be indoors, in one location or moving too fast to fully appreciate the scenery.
You might also see some interesting wildlife on your walks. If you were running or cycling, you would be less likely to notice any wildlife or you might scare them away.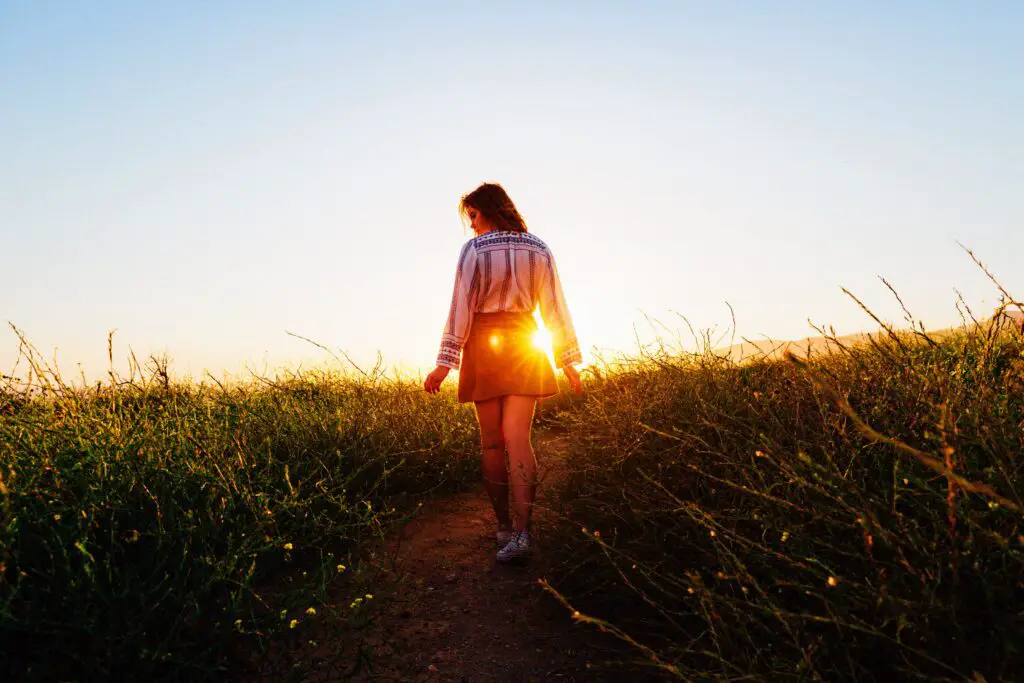 6. You can take the rough paths
Some footpaths are too bumpy or narrow to run or cycle on, but they are great for exploring on foot. The roughest, wildest paths are often the most fun and exciting to walk on, and you will avoid any crowds.
7. You can walk with a friend and chat.
You can obviously do other forms of exercise with a friend too. However, with walking you don't get so out of breath, so it's easier to talk properly.
8. You can work it into your day
You don't even have to put aside specific time to go for a walk. It's possible to incorporate 'walking time' into your day by walking to work (if possible), taking the stairs instead of the lift or pacing while you talk on the phone. For more ideas of how to incorporate walking into your day, check out my post on how to get more exercise without putting in extra time.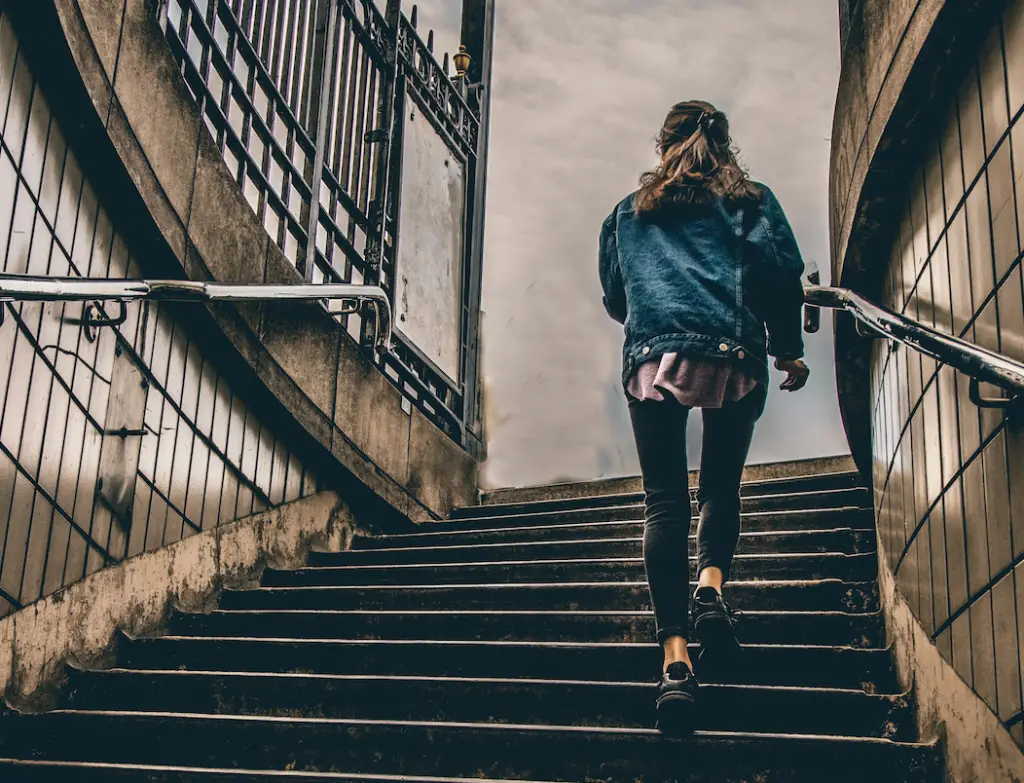 9. You can wear normal clothes
Unless you are going on a really intense hike, you can pretty much wear your normal everyday clothes for walking. You don't need to buy any special kit or spend time getting changed before and after your walk. Again, this makes walking feel like less effort than other forms of exercise.
10. You don't have to shower afterwards
After a sweaty session at the gym, you will often need to shower right away. But unless you get especially sweaty, you don't usually need to shower straight after a walk. This will save time in your day, not to mention saving water.
Do you love walking?
I hope this post has shown you that there are so many reasons to love walking, even if you hate exercise. Walking is great for your physical and mental health, and it takes much less effort than other forms of exercise. It's also a great way to get out in nature and see some pretty scenery!
Do you love or hate exercise, and what is your favourite way to exercise? Do you go for regular walks? Let me know in the comments below!