Washi tape is a type of sticky tape made of thin paper. It originated in Japan where it is made from traditional Japanese paper called washi. Washi tape comes in a huge variety of colours, patterns and thicknesses and it has become very popular in crafting, journaling and home decor over the past several years.
Disclosure: This post contains affiliate links which means if you purchase something through my link, I will earn a small commission. This does not affect the price you pay for the item.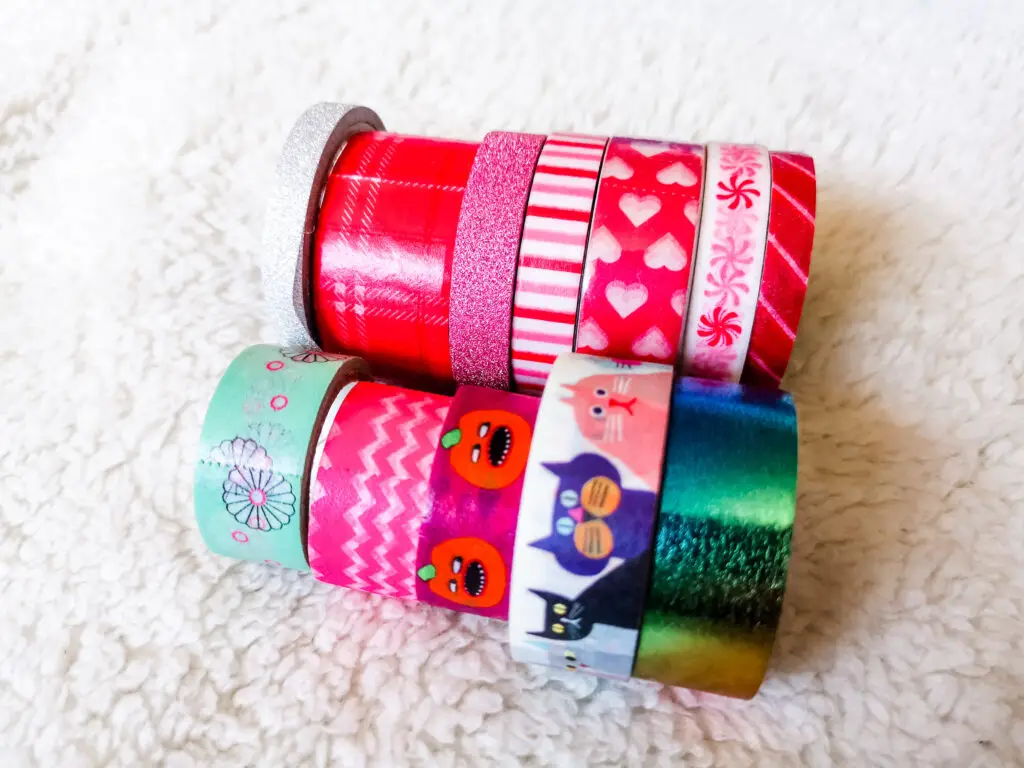 This is my current collection of washi tapes. As you can see, I have a lot of red and pink coloured tapes at the moment. This is partly because several of them came in the same set which was red and pink themed.
Maybe you have a collection of washi tape yourself, or have been given some as a gift? Or are you completely new to washi tape? In this post, I am going to be sharing with you 9 different creative uses for washi tape that I hope will give you some ideas!
9 Creative and Functional Uses for Washi Tape
1. Sealing envelopes
You can use washi tape to seal envelopes for cards and casual letters. Not only does this seal them more securely, but it also makes them pretty and fun! This is ideal for when you are sending a letter or card to a child. It's also a good alternative when you don't want to lick the envelope.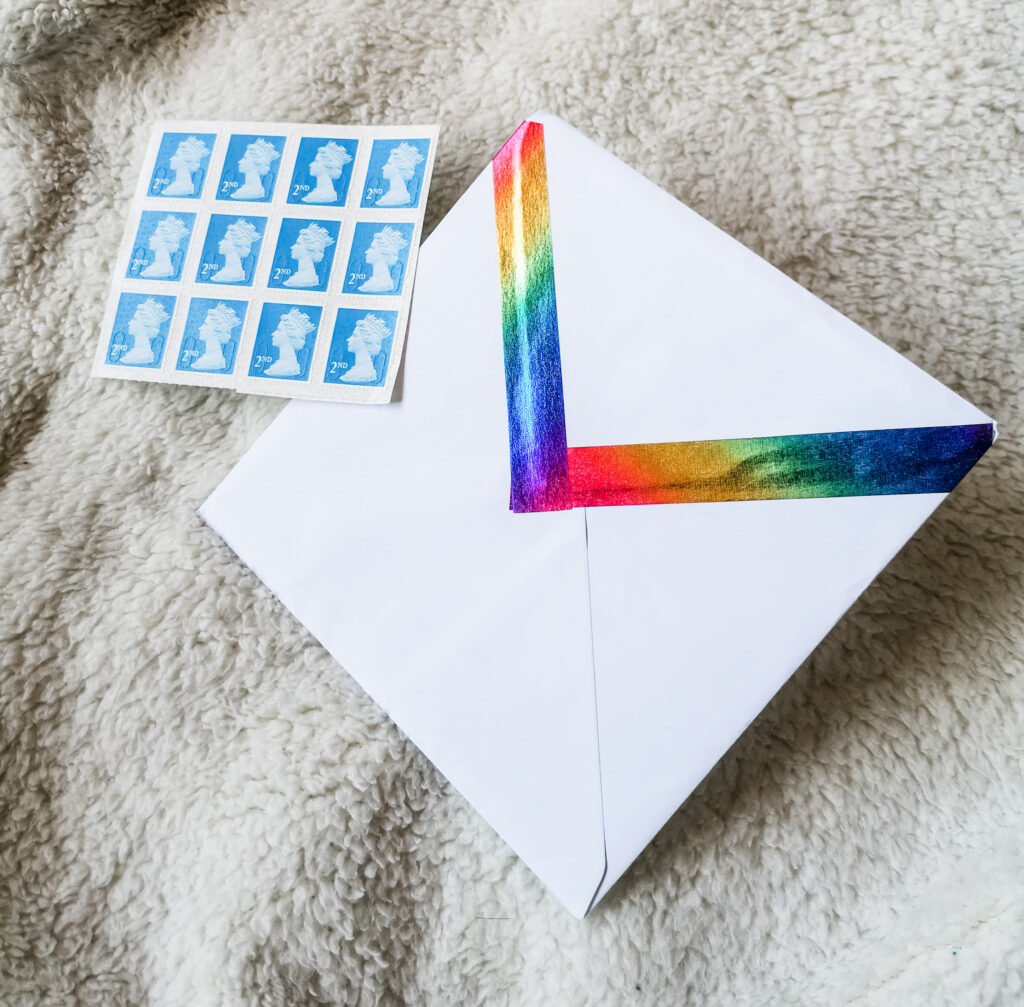 2. Creating a pretty margin for a letter
If you are writing a letter to a friend or pen pal, it looks pretty to stick washi tape down the left side of the paper to create a decorative margin. You can also do this in your own journals and diaries to make a page more attractive.
3. Card making
If you make your own greeting cards, washi tape is a great resource to add to your card-making supplies. You can use tape to create borders, or cut it into smaller pieces to create patchwork designs.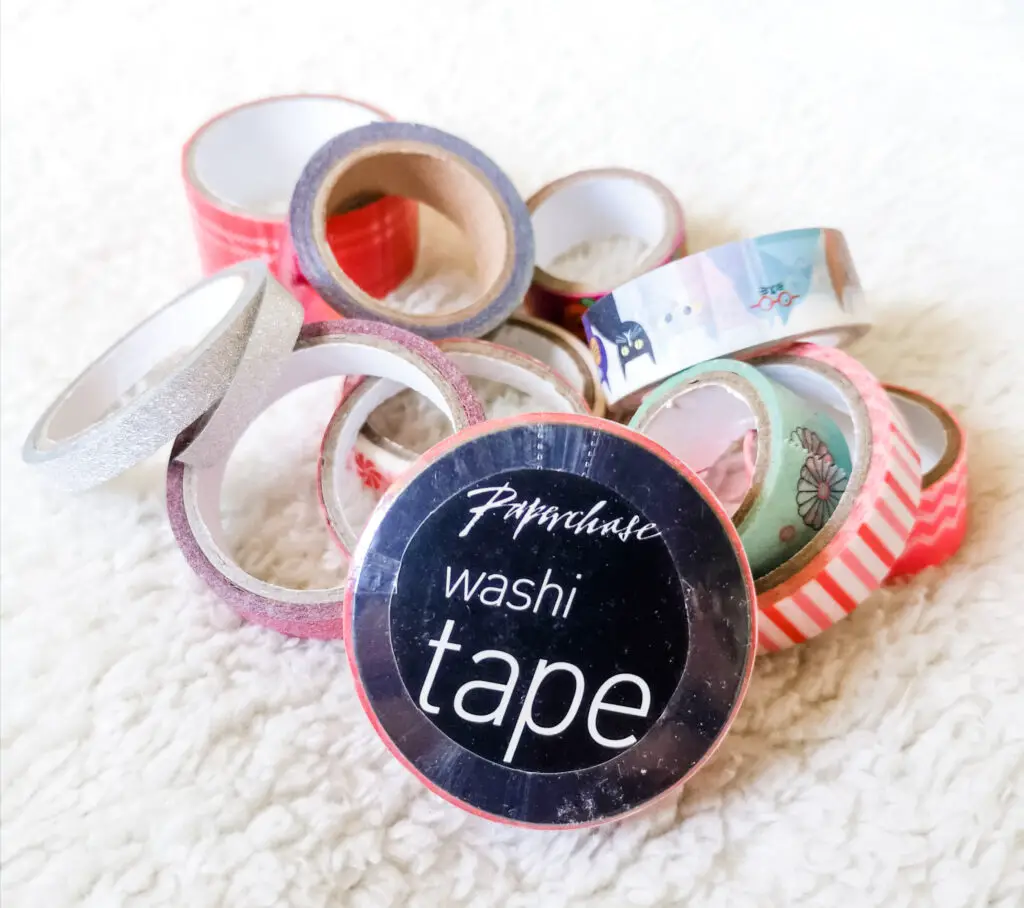 4. Wrapping presents
You can experiment with using washi tape instead of sellotape when wrapping presents. I have tried this in the past and I found that it didn't stick strongly enough to hold the wrapping paper in place. However, if you can find some washi tape with stronger adhesive, and perhaps some lightweight wrapping paper, then it could work.
Another way you can use washi tape for wrapping presents is to decorate some plain brown paper with strips or squares of washi tape. This would be a good way to make custom wrap if you ever run out of wrapping paper.
Read more: How To Wrap Gifts Sustainably – Featuring Wrappr
5. Decorating journals
As mentioned earlier, you can stick washi tape down the margins of your journals or notebooks to make them extra pretty. You can also use a horizontal line of washi tape to separate journal entries – I do this in one of mine. If you keep a bullet journal, there are unlimited opportunities for decorating it using washi tape.
6. Sticking pages of sheet music together
If you are a musician, you will probably have quite a few loose sheets of music around. Washi tape is perfect for sticking sheets together, side-by-side, which keeps them in the right order and makes it easier to turn the pages. Washi tape could be used for sticking other documents together too.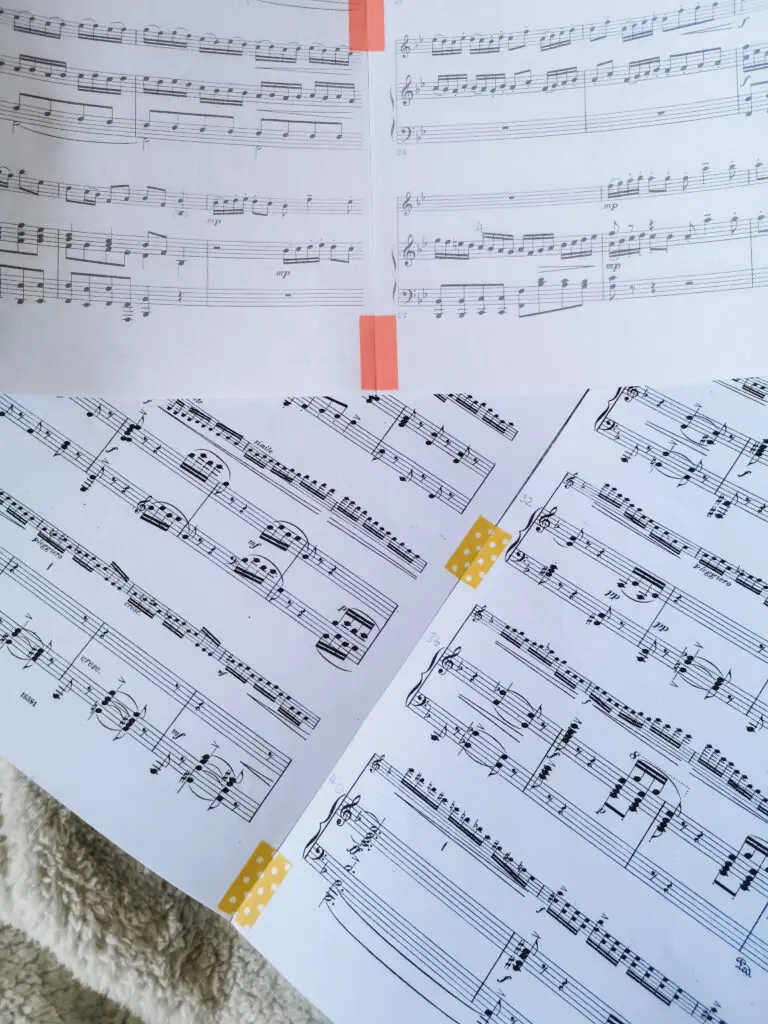 7. Labeling jars, tubs and tins
The good thing about washi tape is that you can write on it. Therefore, a plain coloured washi tape can double up as a sticky label. Just cut a strip of washi tape and write on it when you need to label a jar, tin or tub. Washi tape also peels off more easily than most sticky labels, so it will be easier to replace your labels when needed.
Washi tape could also be used for labelling cardboard boxes, drawers or large storage tubs to remind you of the contents.
8. Colour-coding chargers
If you have several device chargers that look similar, you can wrap different coloured washi tape around them to help you remember which is which. I already wrote a post about colour-coding chargers with washi tape so do check it out for more info.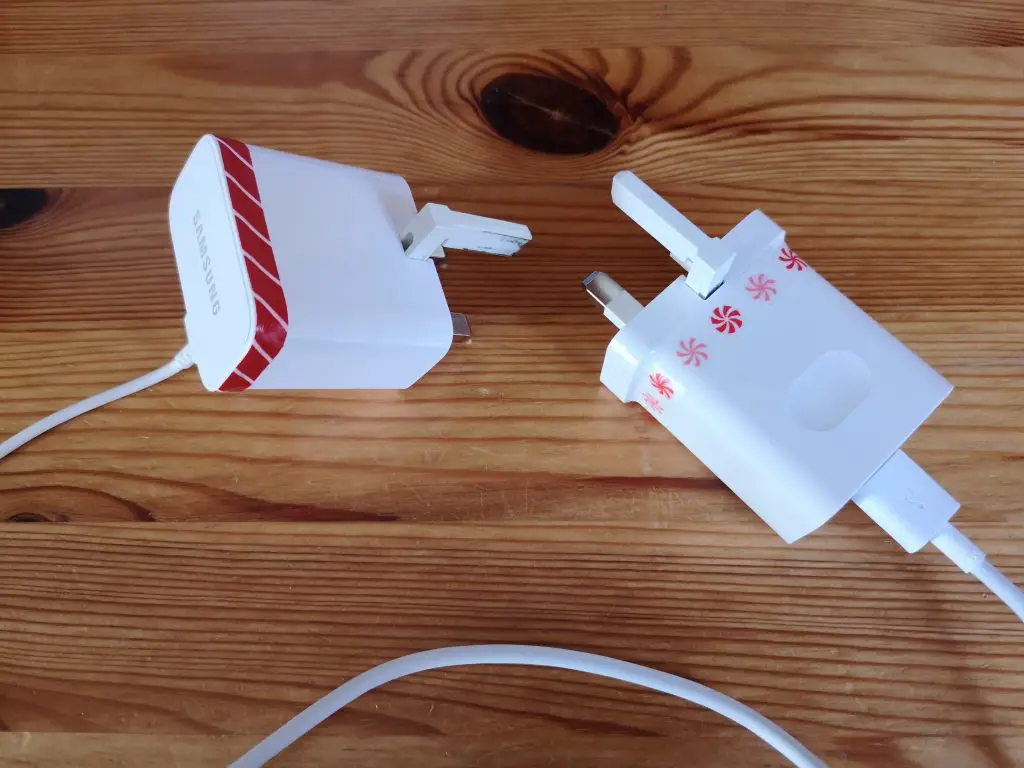 9. Labeling cables
Similarly, if you have various cables that look similar, you can wrap washi tape around them to make a 'tag' on which you can write what the cable is for.
Another way to get your cables organised is to hang them up on blobs of Blu Tack.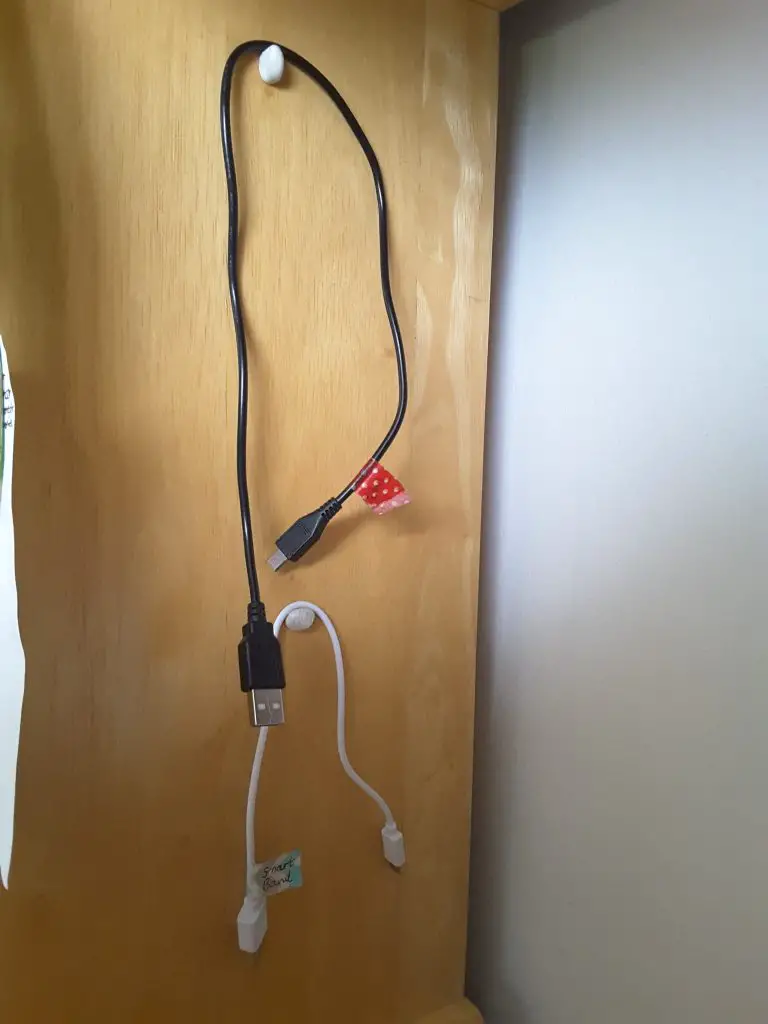 How do you use washi tape?
Do you have a collection of washi tape? I hope this post has given you some ideas on how to use it in decorative and functional ways. Do you know of any other uses for washi tape? Let me know in the comments!