AD | I was kindly gifted this book by the publisher in exchange for a review. All opinions are honest and my own. This post also contains affiliate links, which means if you purchase something through my link, I will earn a small commission. This does not affect the price you pay for the item. I only advertise products that I have used myself and would genuinely recommend.
I recently received a free review copy of Unlimited Memory by Kevin Horsley, published by TCK Publishing. This book shares expert advice and techniques for how to improve your memory and remember long lists of information. I was excited to read it because it sounded so fascinating!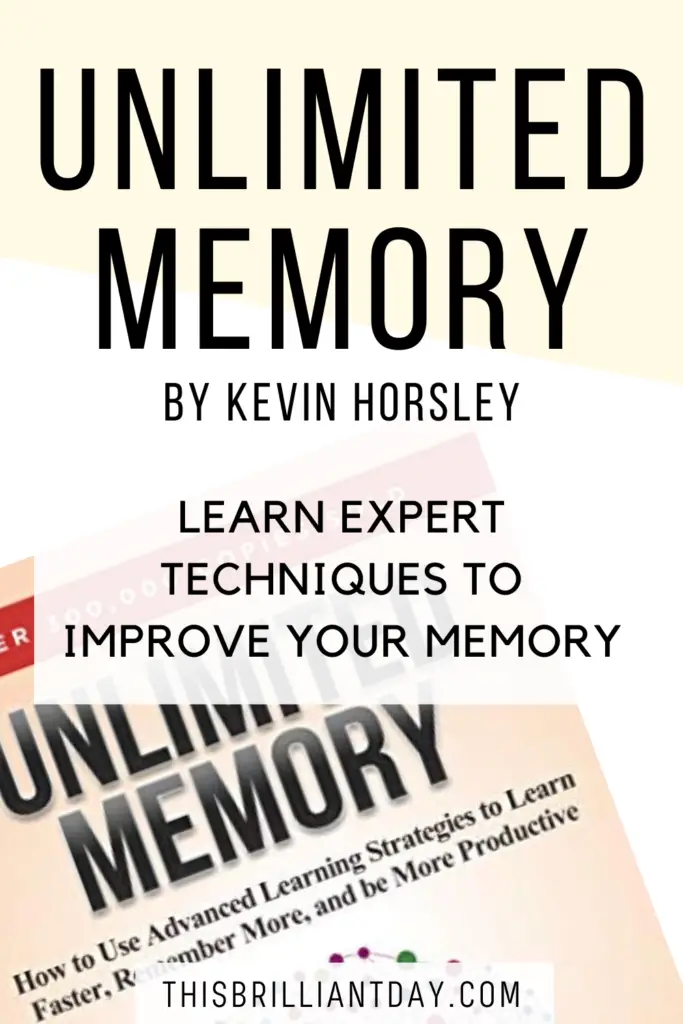 Who is Kevin Horsley?
Kevin Horsley is an international professional speaker and has earned the title, 'Grandmaster of Memory' for his impressive mental abilities and work in this field. He holds the world record for memorising the first 10,000 digits of pi.
Kevin has conducted years of research into the capabilities of the human mind. He makes it his mission to share this information with individuals and organisations through his speaking, teaching and this bestselling book.
You can find out more about Kevin Horsley on his website.
What is Unlimited Memory about?
Unlimited Memory is a book that will make you think differently about your memory and the capabilities of your brain. Kevin Horsley explains how our memories work and how our brains have the potential to store limitless amounts of information if we use them in the right way. He shares his simple yet effective techniques for developing your memory and remembering vast amounts of information and data.
You will learn techniques for remembering lists, passages of text, useful trivia, names and long numbers. You don't need to have a desire to become the next World Champion of memory. These techniques can truly make a huge difference to your everyday life if you are willing to put the effort in to learn them.
My experience with reading Unlimited Memory
This book was such an interesting read! It was quick and easy and only took me about 2 hours in total to read, spread across two days.
It took a while for the book to get on to the actual memory techniques. The first few chapters consist of general personal development advice that sets the reader up to actually take action on improving their memory. This includes questioning limiting beliefs and building concentration.
The advice in these starting chapters is good, even though it is not directly related to the topic of memory. Some readers might get impatient with these chapters because they might already have the right mindset and motivation to improve their memory, and just want to get straight on to the techniques. I personally didn't mind reading these chapters because they were still quite short and it was all good advice.
This book does go off-topic a little bit. For example, when it is teaching you how to memorise a list, it often uses lists of principles taken from other personal development books that the author is clearly a fan of. As well as just teaching you how to learn the information, the author goes into why we should memorise those particular principles. Some readers might not be interested in memorising personal development material. They might just want to learn how to memorise their shopping list or revise for an exam.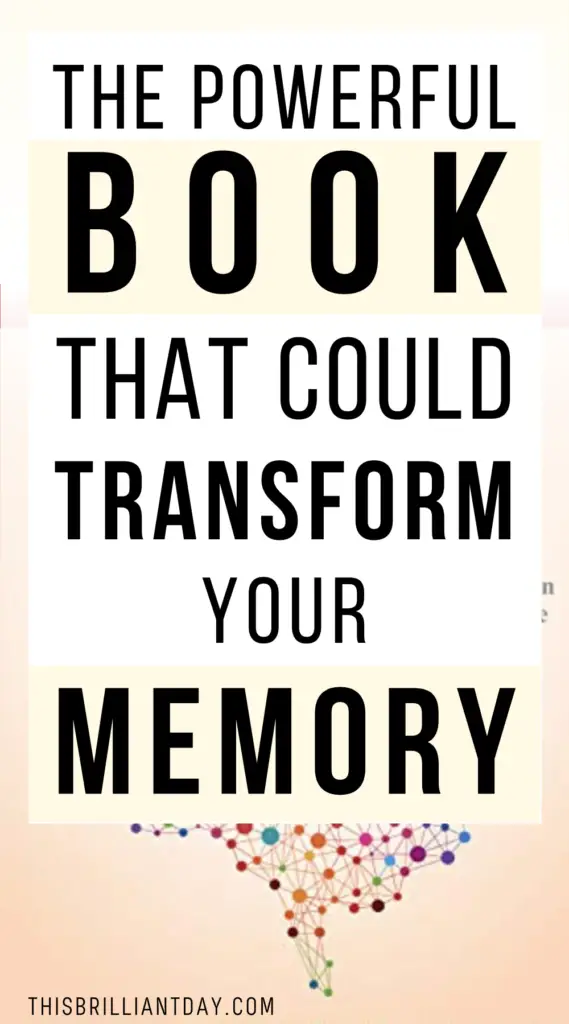 Do the memory techniques work?
I thought the techniques themselves were really clever! I tried out the suggested examples as I went through the book, and they really worked. In order to get the full benefit of the techniques, you will need to practice them regularly, and the author reiterates this several times in the book. However, I think the techniques are simple enough that nearly anyone can learn them!
I say 'nearly anyone' because these techniques rely on the ability to form pictures in your mind. There exists a condition called Aphantasia which affects an estimated 2% of the population. People with Aphantasia cannot form pictures in their mind. Therefore I imagine that these memory techniques would unfortunately not work for them. This is something that the author does not mention in this book. In fact, he claims that everybody can form pictures in their mind. Aphantasia is quite a newly discovered condition so perhaps Kevin Horsley had not heard of it at the time when this book was written.
Before I read this book, I didn't think I had a bad memory, or that I particularly needed to improve my memory. I was just curious and fascinated to find out how memory experts remember such vast amounts of information. However, after reading this book, I can see how these memory techniques are not just for beating a world record, but they can be hugely valuable in anybody's life. I genuinely intend to put these techniques into practice the next time I need to remember some information.
Would I recommend Unlimited Memory?
This book is a total game-changer! I would recommend it to anyone who feels they have a bad memory or wants to improve their memory in general. Even if you don't feel this way, you might be surprised by how much these memory techniques could benefit you.
I would especially recommend this book if you are studying for any exams. These techniques could help you to pass your exam(s) with flying colours and retain the information you have learned for life, instead of forgetting it after the exam.
You can purchase Unlimited Memory on Amazon in a paperback or Kindle edition or visit TCK Publishing to find out about their other bestselling books and new releases.
I would rate this book 4 out of 5!