You are probably all familiar with using a bar of soap until it gets really small, and it sometimes breaks up into several small pieces. These little leftover pieces of soap are difficult and fiddly to use, but you don't want to throw them away as they are still perfectly good soap. At least, that's how I feel!
I've read about a trick where you press these little bits of soap into a fresh new bar so that they combine with it and get used. I have tried this, and have found that the pieces usually don't stick very well and keep falling off the new bar. Maybe this would work better with certain brands of soap than others, so it's definitely worth a try. 
I prefer to use solid soaps than liquid ones because it is one way of reducing the amount of plastic packaging I use. This extends to shower products as well. I regularly use solid shampoo bars from LUSH Cosmetics, and I sometimes use their solid conditioner bars too. They have recently added solid shower gels to their range and I am a big fan of those too. I love using solid products as they create far less plastic waste. Also, most of them last longer than their liquid counterparts. The disadvantage is that they create the 'soap problem' of breaking into little pieces when they get near to the end of their lives!
My solution
I found a wacky but simple solution to this. When the products break up or get too small to use, I put them aside and collect them up in a dish or container. I tend to combine bits from all different types of product, but if you wanted to, you could separate them into different types (soaps, shampoos, conditioners, etc.). When I have enough pieces (there is no set number!) I find an empty shampoo bottle, pump bottle, jam jar or similar and put them in there. After that, I add a bit of water, and shake it up! Then I leave it for a while, and most of the pieces will dissolve into the water. This effectively creates a liquid soap/shower gel/shampoo/combination product!
Here are some photos of my mixture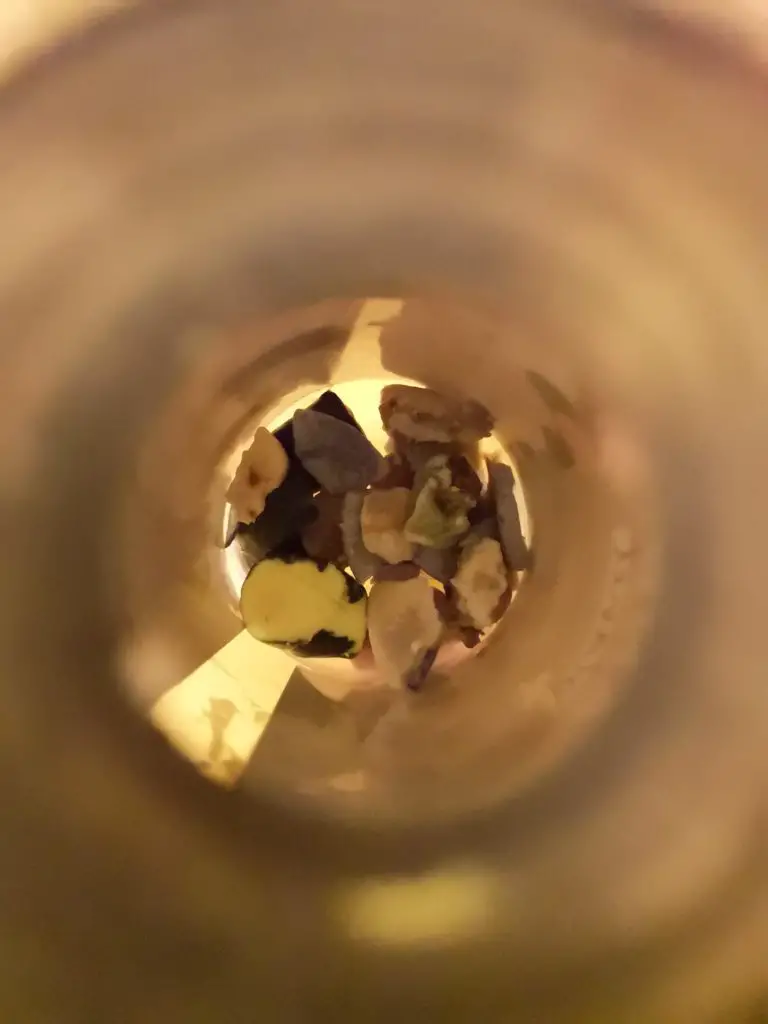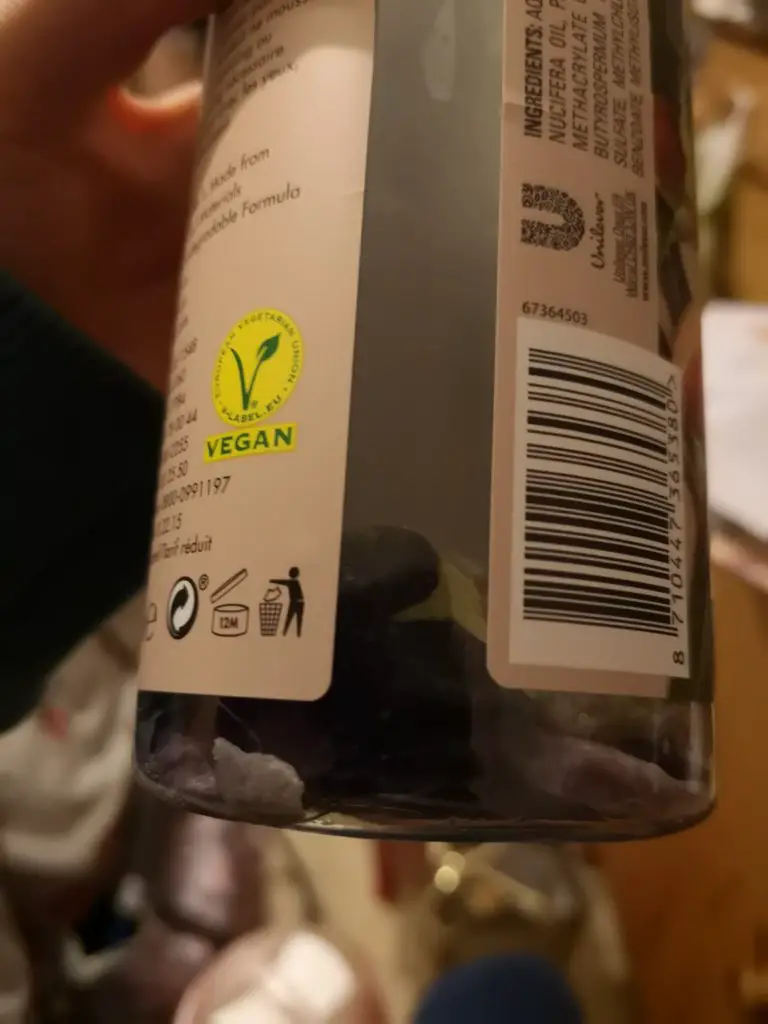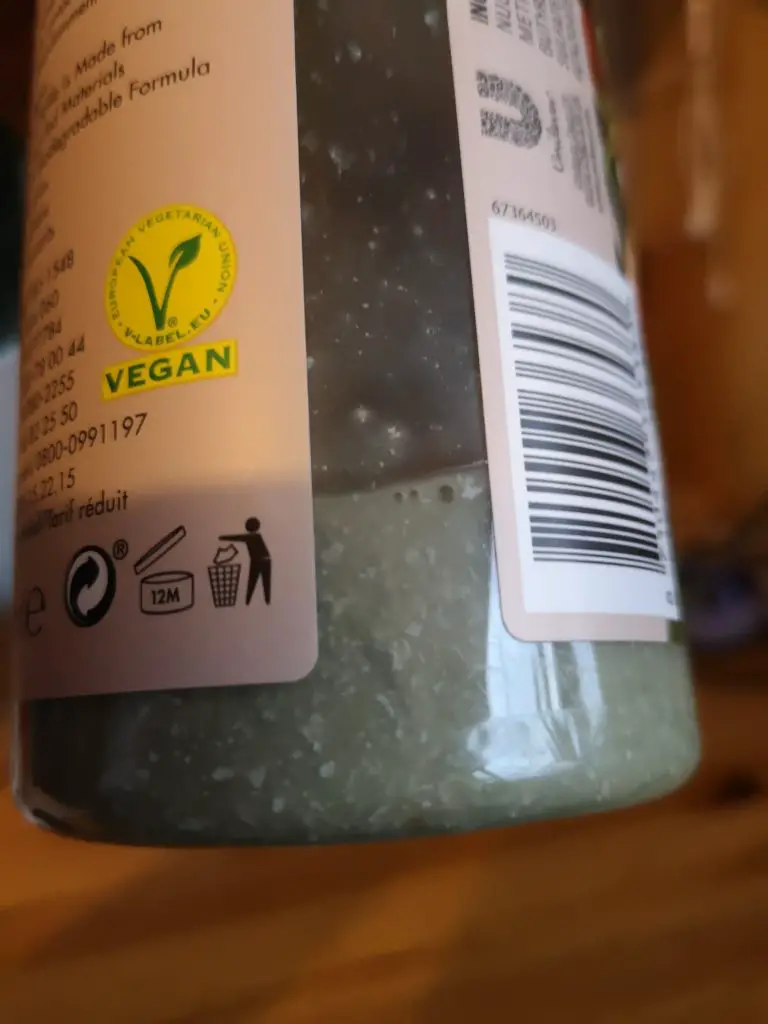 As you can see, it sometimes turns out a funny colour, especially if you mix different products. It usually has a lumpy consistency where some products dissolve better than others. Some things don't dissolve very well at all, especially solid conditioners, but I pop them in anyway and I can always repeat the process! If you don't mind it potentially looking a bit unappealing, it's a great way to use up those little leftover pieces of soap and other products. It gives you a multipurpose product that you can use as a shower gel, soap or whatever you want.
You may not want to use your mixture every day, but it could come in handy as a backup if you run out of shower gel or shampoo. You could even keep an ongoing supply of this wacky mixture, by adding new bits of product when you get them, and adding more water whenever it runs dry. 
What sort of bottle works best?
I find that a pump bottle or a bottle with a small opening works best, because then only the liquid comes out. You don't find yourself pouring out lumps from a bottle with a wide opening. It's a great way to re-use empty pump bottles if you have them, rather than throwing them away, as the pumps cannot be easily recycled.
What's in my mixture?
For the mixture I recently made, as shown in the pictures, I used an empty pump bottle from a liquid conditioner I was using earlier this year. It contains leftover pieces from at least 8 different products. These were mostly from LUSH but also a soap from The Body Shop. They included 2 soaps, 2 or 3 solid shampoos, 1 solid conditioner and 3 solid shower gels. It is a funny greenish-grey colour, with lots of lumps, but it actually smells quite nice! I have tried it as a shampoo and a shower gel and it lathers up well and works for both. Of course, you can tailor what you use your mixture for, based on what products it predominately contains.
I hope you find this a useful solution for using up those little leftover pieces of soap and other solid products that you might have hanging around! Let me know in the comments if you try this, and how it turned out for you!