AD | This is a sponsored post. All opinions are honest and my own.
I recently shared a post on the prettiest locations for a date on the Isle of Wight. Today we are heading across the water to Hampshire, my home county and one of the largest counties in the south of England. Hampshire is home to the major cities Southampton, Portsmouth and Winchester. It also boasts peaceful wildlife havens including parts of the New Forest and the South Downs. Hampshire is truly a varied county and there is something for everyone here!
As a Hampshire resident, I may be biased, but Hampshire is the perfect county to visit for a romantic date. In this blog post, I will be sharing 5 of my favourite beautiful Hampshire dating locations that I know you will love too.
Maybe you are reading this post and you don't currently have anyone to go on a date with? If dating is something you'd like to try, why not check out this Hampshire dating site to get you started? If you are over 50, you may prefer this mature Hampshire dating site.
Now without further ado, let's get onto the locations!
5 Beautiful Locations for a Romantic Date in Hampshire
1. Winchester
I mentioned that Winchester is one of the major cities in Hampshire. A whole city doesn't seem very specific as a dating location, but Winchester deserves it because it's one of the most beautiful cities I've ever been to. It has a long history and there are many beautiful old buildings all over the city, not to mention the incredible Winchester Cathedral which is one of the largest cathedrals in Europe. If you are lucky enough to visit Winchester at Christmas time, make sure to visit the Christmas Market. This takes place outside the cathedral and features stalls, food and drink, and an ice rink. The festive atmosphere would be perfect for a winter date!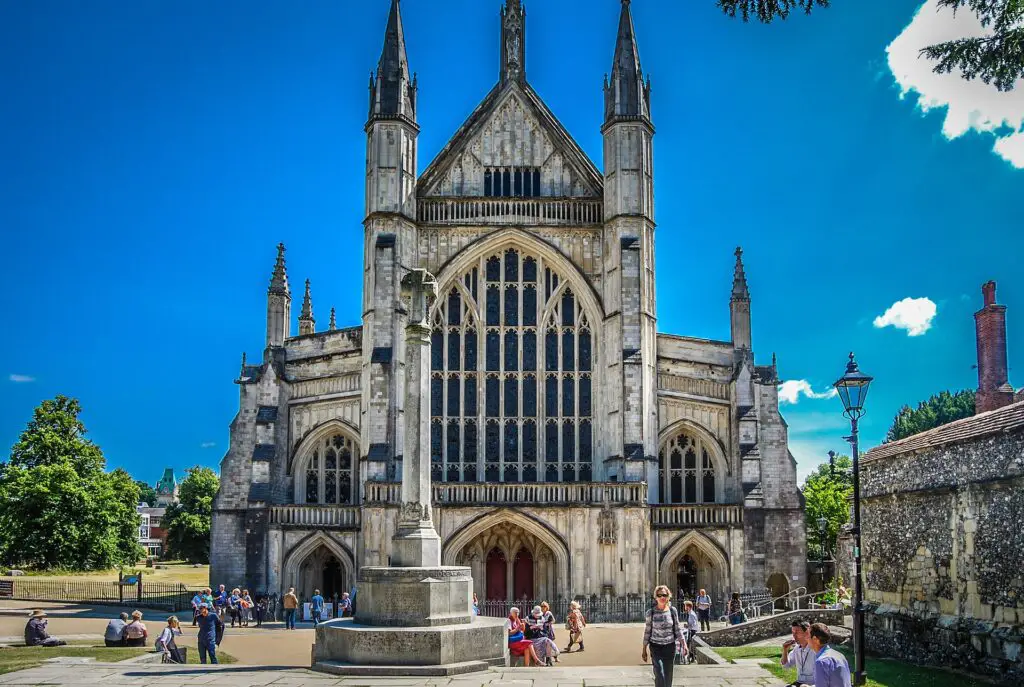 2. The New Forest
A large chunk of Hampshire consists of The New Forest national park, which is one of the largest areas of forest in the South of England. Although it is called a forest, it is not all woodland. There are a wide variety of other habitats within it including heathland and grassland. One of the most charming features of the New Forest is the ponies and other animals that roam freely across the land. I've been for walks in the New Forest many times and I never run out of new spots to explore. It's the perfect place for a quiet, peaceful walk or picnic with that special someone.
3. Mottisfont house and gardens
Mottisfont is an 18th-century house and grounds owned by the National Trust. I'm lucky enough to have been there many times and it's always a lovely place to visit. As well as exploring the house, you can relax in the beautiful walled gardens which boast a world-famous collection of roses every summer. You can also take a peaceful walk beside the River Test and across the surrounding meadows. For a winter date, you could explore the winter garden and then warm up in their welcoming cafe. It's the perfect romantic dating location!
4. The Spinnaker Tower
The Spinnaker Tower first opened to the public in 2005 and it is an iconic landmark on the south coast. It can be seen rising above the horizon as far as 23 miles away. As you can imagine, the view from the top is amazing! It would make the ideal place for a date, gazing out at the spectacular views across Portsmouth Harbour and the Solent. If you want to make your date even more special, you can even book a High Tea Experience and get served a traditional afternoon tea 105 metres above the ground!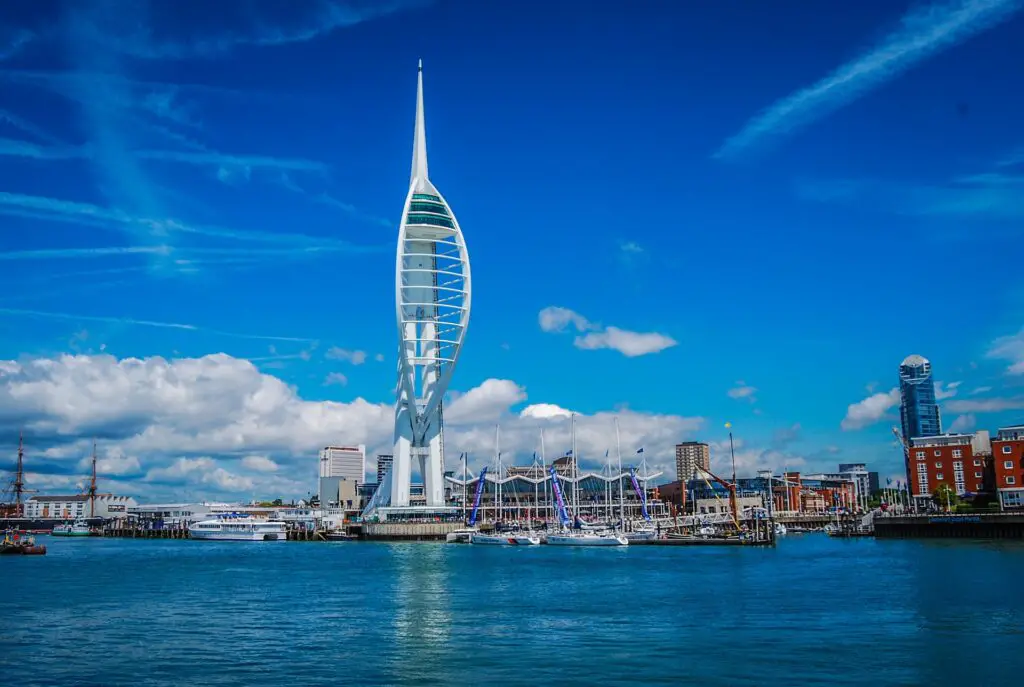 5. Highclere Castle
Travelling to northern Hampshire, you will find Highclere Castle, a spectacular stately home where the famous TV series Downton Abbey was filmed. The Highclere estate dates back as far as the year 749 and the house was rebuilt several times before it was transformed in 1842 into the version you see today. If you are a fan of Downton Abbey, you'll especially enjoy having a tour of the house and viewing the rooms that were used for filming. You can also explore the extensive parkland and gardens surrounding the castle. It would make a romantic day out!
I hope you enjoyed reading about these beautiful Hampshire dating locations, and that they have given you some inspiration for your next date! Have you been to any of these places before? Where are your favourite places to go for a date? Let me know in the comments!