AD | I was kindly gifted this book by the author in exchange for a review. All opinions are honest and my own. This post also contains affiliate links, which means if you purchase something through my link, I will earn a small commission. This does not affect the price you pay for the item. I only advertise products that I have used myself and would genuinely recommend.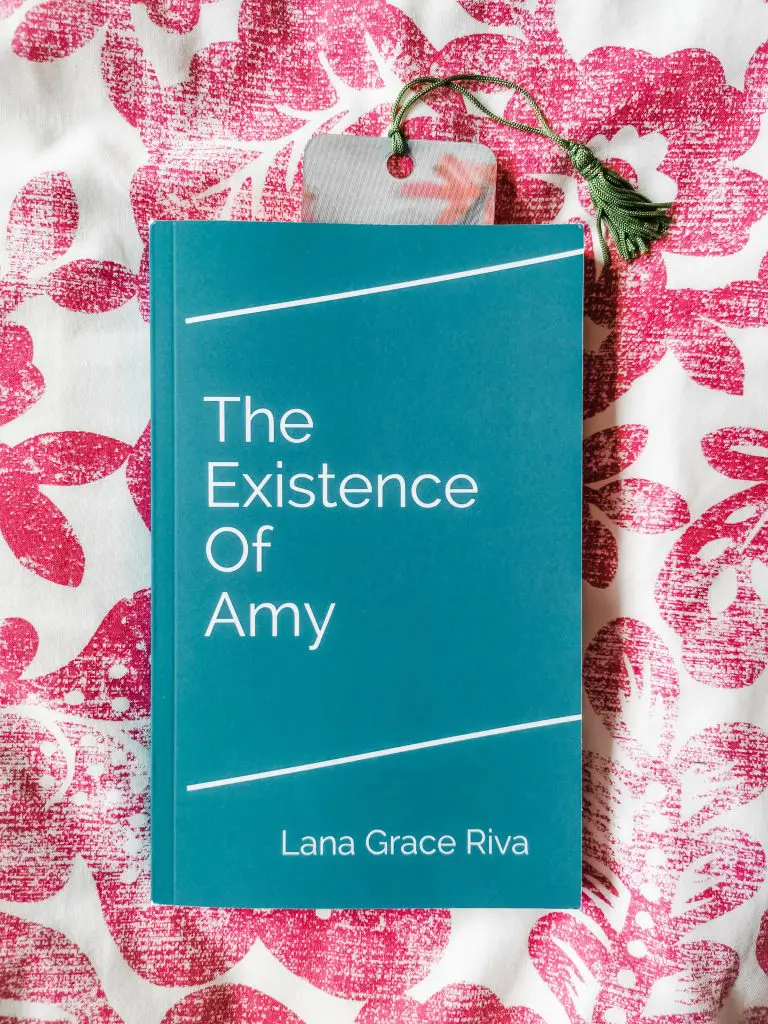 I was delighted when Lana Grace Riva contacted me to ask if I would like to read and review her book, The Existence Of Amy. Of course, I said yes! The book revolves around mental health, which is a relevant topic to me, having experienced anxiety.
Related post: Anticipatory Anxiety, and How to Make it Go Away
When I received the book in the post, my first impression was that the cover is quite plain. It would have been more eye-catching if it had a picture on the front. However, I did love the velvety, almost rubbery feel of the cover – it is a satisfying material to touch.
What is The Existence Of Amy about?
The Existence Of Amy is a fiction book written from the perspective of Amy, a woman who appears to have a normal life on the surface, but who is actually struggling with quite severe OCD and sometimes also depression. The story follows her daily life through the good days and the bad. It describes how her mental health struggles affect her life, work and relationships.
I won't give away any more specific details about the plot because I don't want to spoil it for you! But there are themes of friendship, love and hope, which balance the darker themes of struggling and despair.
What is it like to read?
The point of this book is to depict what it is like to have mental illnesses. However, there is a sweet story behind it that is enjoyable in itself. It's not exactly a cliff-hanger but the plot is engaging enough that I wanted to carry on reading it and find out what happened.
I could relate to quite a few of Amy's experiences. I found myself thinking, 'Goodness, that is me!' in several parts. There were other parts that I didn't relate to so much, but everyone is different so will relate to different things.
I don't know if this was deliberate, but I like that Amy's age, appearance or background are never described (nor those of the other characters). This way, you can imagine them as yourself or as people you know. This makes it even more relatable.
The book is set out in short sentences, paragraphs and chapters. I liked this because it broke the text up into small chunks and made it quick and easy to read. The font is quite big as well. I managed to read the whole book in less than two days, and it could easily be read within a day if you have 2-3 hours to spare.
There is occasional bad spelling and grammar in this book. Personally, I didn't mind this because I still understood the meaning. However, it did give off a vibe of not having been proofread very well. Maybe this will be corrected in future editions!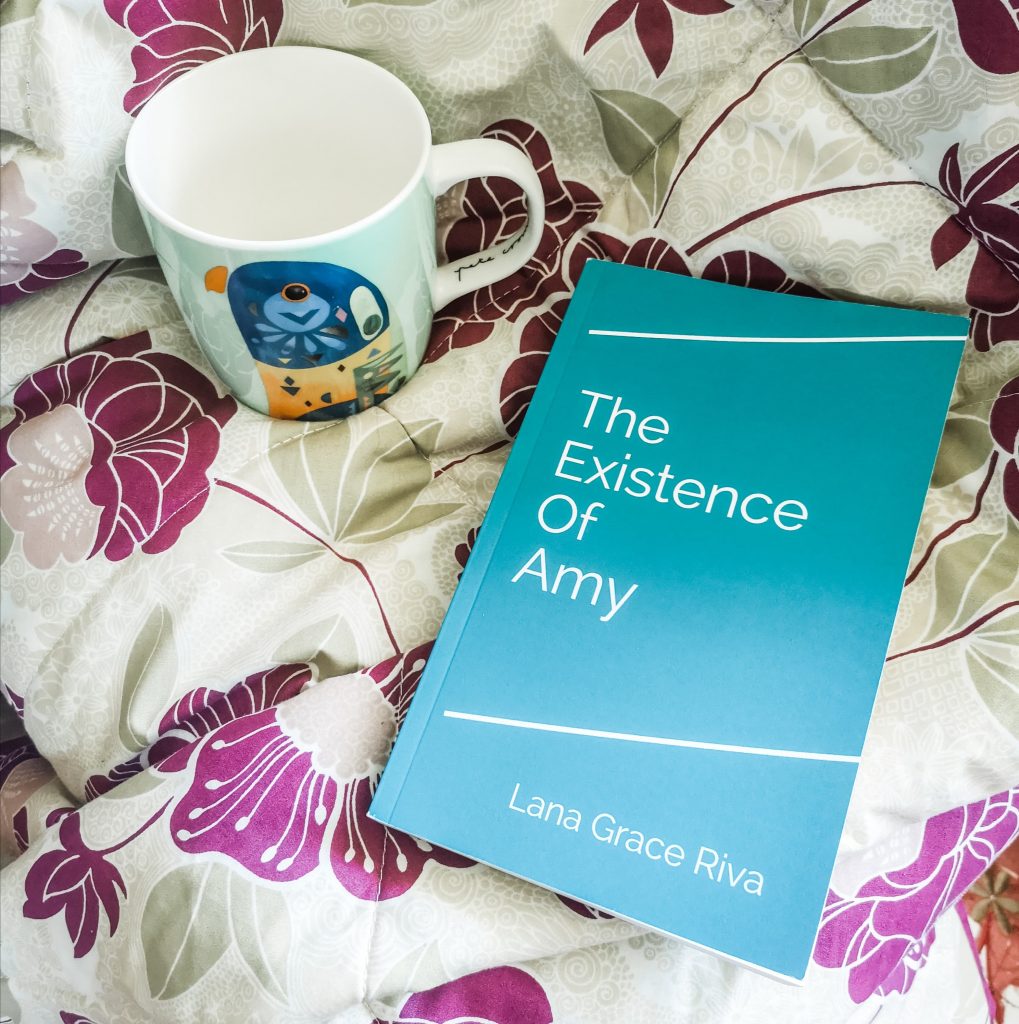 Would I recommend The Existence of Amy?
If you experience mental health issues yourself, such as OCD, depression or anxiety, this will definitely be a book you can relate to, at least in part. However, I recommend that you exercise caution if you feel that this book may trigger you in any way. I found that reading about Amy's struggles reminded me of mine and made me feel a little anxious. Therefore I would suggest reading it on a day when you are in a strong state of mind.
I don't regret reading this book because it also made me feel that I am not alone in experiencing these things. It also demonstrated that in general, people really do care about your wellbeing, even if you don't think that they would.
Even if you don't suffer from mental health issues yourself, I would still recommend this book especially if you know someone in your life who does. Reading this book will help raise awareness and understanding of what goes on inside the heads of people with mental health issues so that you can better help and support them.
You can find The Existence of Amy on Goodreads or buy it on Amazon.
I would rate this book 4 out of 5!