I'm so excited that it's October and I'm looking forward to doing all sorts of Autumnal activities this month!
To get me in an Autumnal mood, I wanted to start off by sorting out my clothes and creating an Autumnal wardrobe for the month.
First though, I want to show you my Autumnal toenails…
My Autumnal Toenails
I went for a seasonal theme, using orange as the background, and a black special-effect polish by Barry M to create the mottled effect. I then applied a clear top coat. I am no expert at painting nails, so these are a bit messy, but I am pleased with how they turned out:
These nails should last me through to the end of October. I might also paint my fingernails later in the month!
On to the clothes…
I have spent the morning picking out all my clothes that I feel are Autumnal. These include any clothes that are in Autumnal colours such as burgundy, orange and brown.
My selections also include some warm knitted jumpers and cardigans in various neutral colours such as cream and khaki. These will pair well with the Autumnal colours as well as keeping me warm.
I have brought my Autumnal clothes to the front of my wardrobe, and stored away any summery clothes at the back.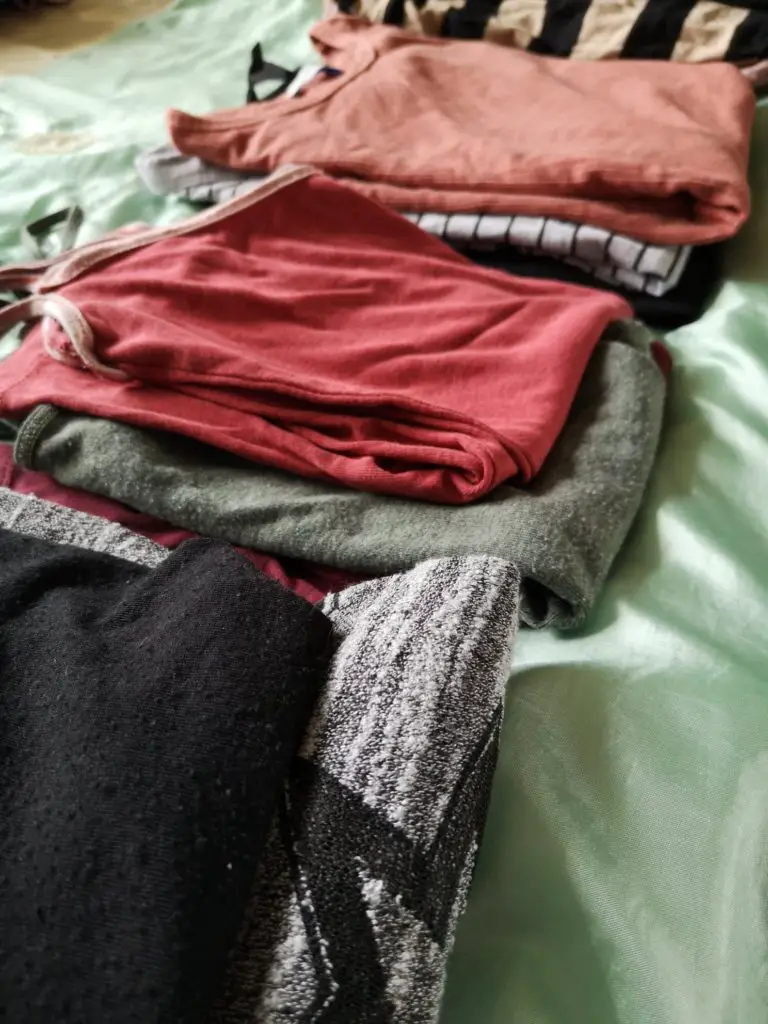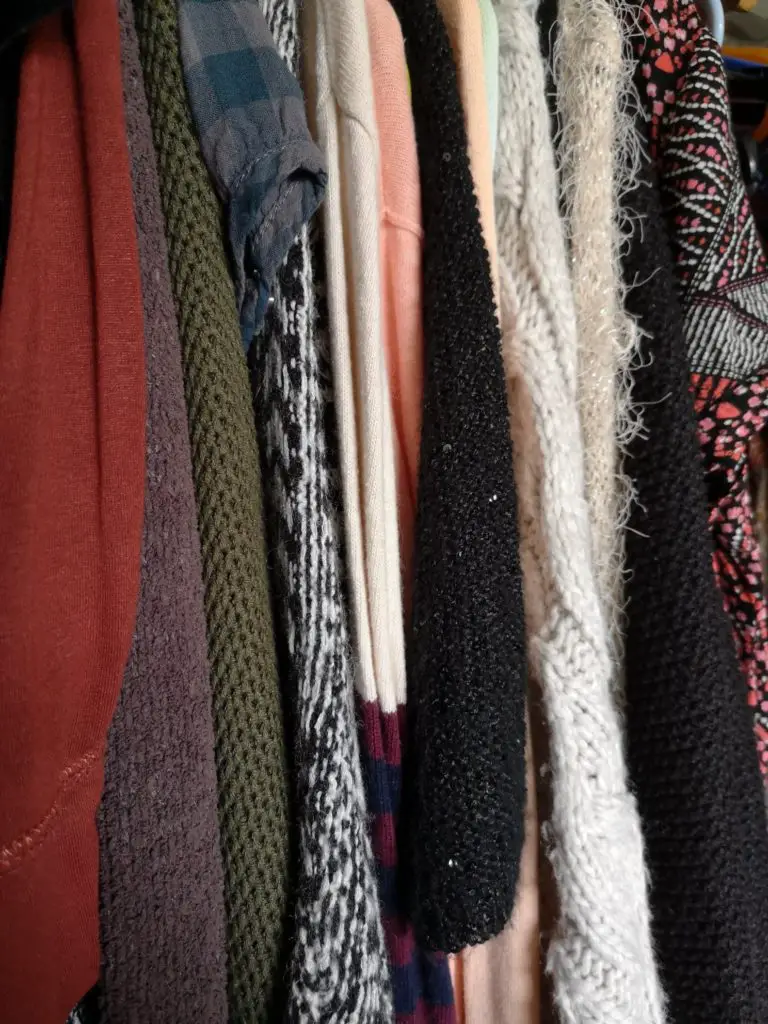 They are not shown in the photos, but black jeans, thick leggings and boots will definitely be staples this month!
I also realised that the handbag I have been using is very summery (pink and floral)! It wouldn't go with my Autumnal outfits, so I switched it for an older one I had which is plain metallic grey:
A sustainable way to update your wardrobe
In sorting out my Autumnal wardrobe, I have come across a few items of clothing that I hadn't worn in a while. Seeing all these clothes together has helped me to think of some pairings of items that I hadn't thought of before. This means I will effectively have some new outfits to wear, but without needing to buy any new clothes.
So next time you are thinking 'I don't have anything to wear' and you are tempted to go out shopping for clothes, instead try putting together a themed wardrobe for the season. This would work at any time of year. Choose a colour scheme, or a style, and bring all the relevant clothes to the front of your wardrobe. You may discover some outfits you had forgotten about, and find some item pairings that you hadn't thought of before.
By doing this, you are extending the life of your existing wardrobe, saving money, and avoiding supporting the fast-fashion industry.
I'm looking forward to wearing Autumnal outfits throughout October!
I will try to wear as many different Autumnal outfits as possible this month, and I may share photos of my favourites in future posts!
Do you adapt your wardrobe according to the time of year? Does that simply involve dressing for the weather, or do you think about a colour scheme as well? Let me know in the comments!