A few weeks ago, I attempted to make my own homemade soup for the first time in my life. I used whatever vegetables happened to be in the fridge – most of which happened to be green. The result was this green vegetable soup. Considering I had never made soup before, it turned out pretty well!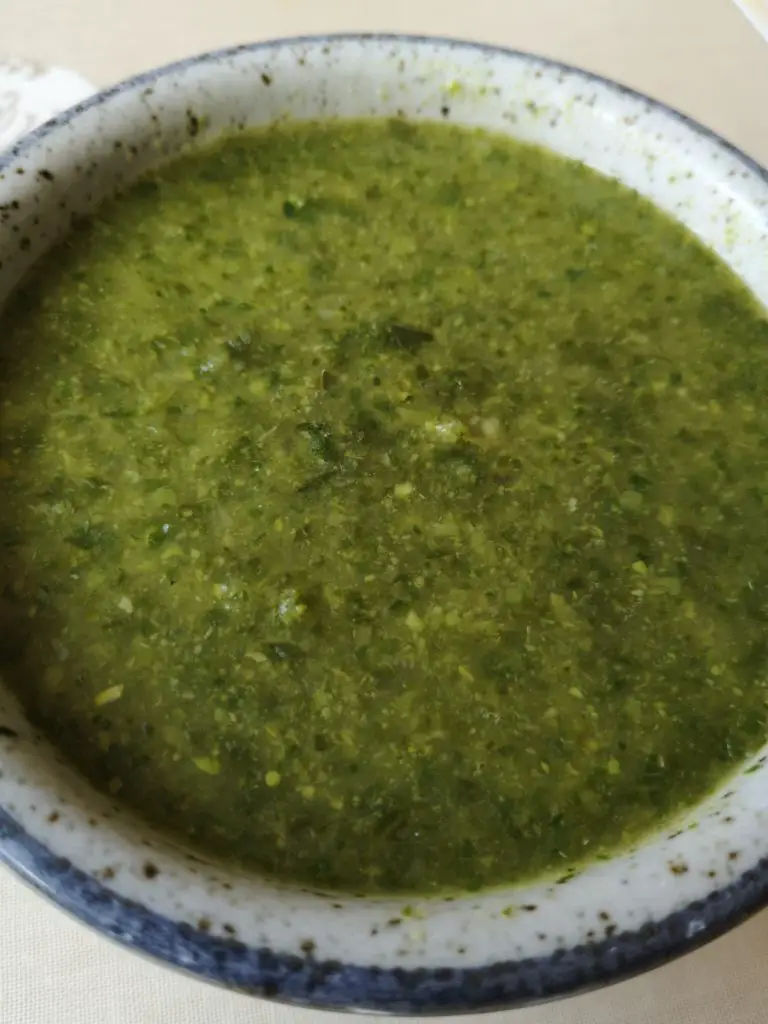 The soup tastes 'green' and earthy, and it has a coarse texture. My family enjoyed it, and my dad even described it as 'the soup equivalent of a fine wine'! So that's praise indeed!
The soup is packed with healthy, nutritious ingredients so a bowl of it makes for a good pickup if you are feeling sluggish. It would be nice and warming in the winter, but it also makes for a great summer soup because the peas add a summerly lightness to the taste, in my opinion. I haven't tried this, but I imagine it would work well as a chilled soup if you are into those.
It is vegan, but check the miso soup sachet to make sure it's a vegan one.
Ingredients
Serves 4 or more
1 clove of garlic
1 onion
1 courgette
2 sticks of celery
200g kale
50g spinach
200g frozen peas (You could also use fresh peas, but reduce the amount as they weigh less)
1 Miso soup sachet
700ml water
Himalayan rock salt (or any salt) to taste.
These amounts are approximate and adaptable. Use what you have, and feel free to use more or less of certain ingredients, or replace some vegetables with different ones. The wonderful thing about soup is that you can pretty much add any combination of vegetables and it will turn out fine. Every batch of soup is unique!
Method
Wash and chop all the vegetables, and add them into a large pan (with a lid).
Add the water, miso soup and salt.
Bring to the boil, and stir. Then cover and simmer for 15 minutes.
Whizz with a hand-held food processor until smooth.
Simmer for a further 15 minutes or more.
Serve.
Notes
If you want to, you can fry the onions and garlic first to give them more flavour.
You can use a stock cube instead of a miso soup sachet if you prefer.
The soup is quite thick, but you can adjust the thickness to your taste. If you prefer a really thick soup, use less water. If you prefer a thin, watery soup, or you want to feed more people, add more water.
This soup is delicious with nutritional yeast sprinkled on top. It would also go well with croutons.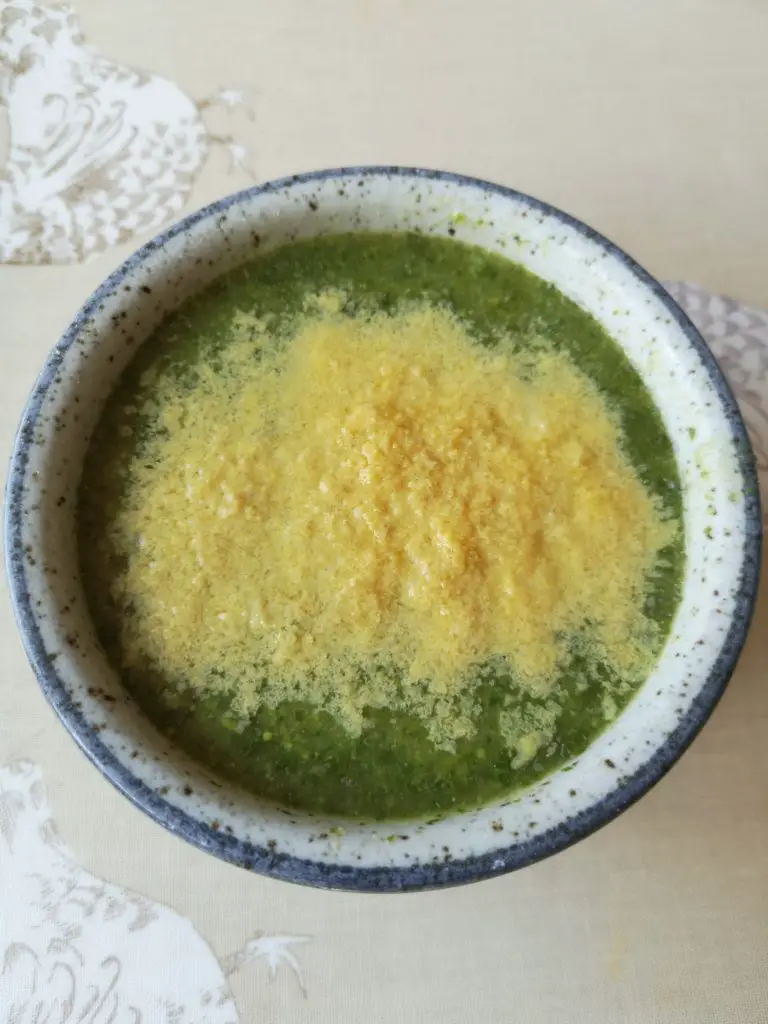 I hope you enjoy this soup!
If you try making this soup, let me know! I would love to hear how it turned out for you.
Have you ever tried making soup yourself? What flavour was it? (Heating it up from a tin doesn't count! 😉 )
Let me know in the comments!