When you think of birthday parties, you are probably reminded of your childhood and teen years. We tend to tone down our birthday celebrations the older we get. However, in my opinion, every year we get through, whether we have struggled or sailed through, is something to celebrate! There's no reason why we should stop celebrating our birthdays in style when we are adults.
With that in mind, I am going to be sharing 18 fun birthday party ideas for adults. Some of them are more adventurous while others are more relaxed, so I hope there will be something for everyone.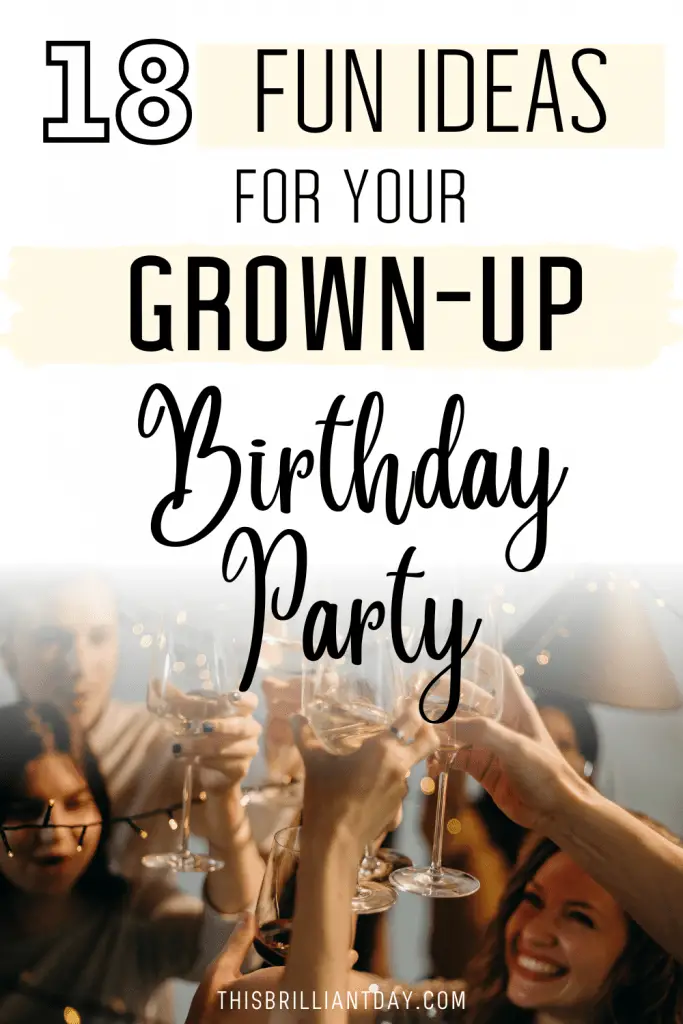 18 Fun Birthday Party Ideas for Adults
For the adventurous
If you and your invitees are all up for something active and stimulating, try one of these adventurous ideas:
1. Do an escape room
I've done two escape rooms before and they were truly so much fun! I was a bit anxious about doing them at first because I didn't like the idea of being trapped, but actually, you are free to exit the room at any time. I got so absorbed in the puzzles I really didn't worry about anything at all. When I did the escape rooms it was with just 2 or 3 people but they would be fun with a larger group too. In some venues, you can even compete in two teams doing identical escape rooms, and see which team escapes first!
2. Go Ape
Go Ape is a treetop adventure featuring high ropes, zip wires, swings and more. I've never actually done Go Ape myself but it's on my list of things I'd like to do. I think it would be so much fun for a birthday party! There are many locations across the UK.
3. Ice skating
Indoor ice rinks are open all year round, but I think ice skating would be especially fun for a winter birthday. If you don't mind a Christmassy feel to your birthday celebrations, you could go to an outdoor ice rink at a Christmas market and enjoy a mulled wine afterward!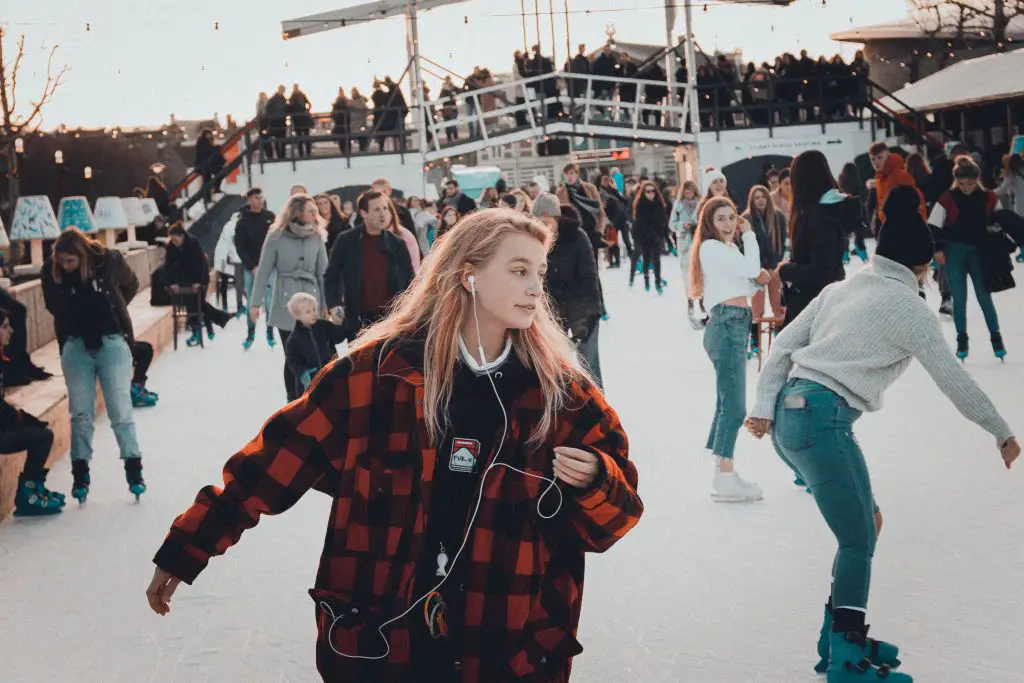 4. Ringos
Ringos are large, inflatable rubber rings that you can sit in and ride down a dry ski slope. This is offered at various locations around the UK and I think it would be such a laugh. This is another thing that has been on my wishlist for a while and I will consider it for my next birthday!
5. Soft play for adults
As a child, I used to love going to soft play centres. Many of the larger ones offer adult-only times or can be hired out privately for birthday parties. This would be such a fun way to celebrate a birthday!
6. Bowling
Bowling is an absolute classic, and if you're like me, you probably went to lots of bowling parties as a teenager. It's no novelty but that doesn't mean it has to be boring! I recently went bowling for a friend's birthday party and it was a lot of fun – not just the bowling itself but chatting to people in between turns.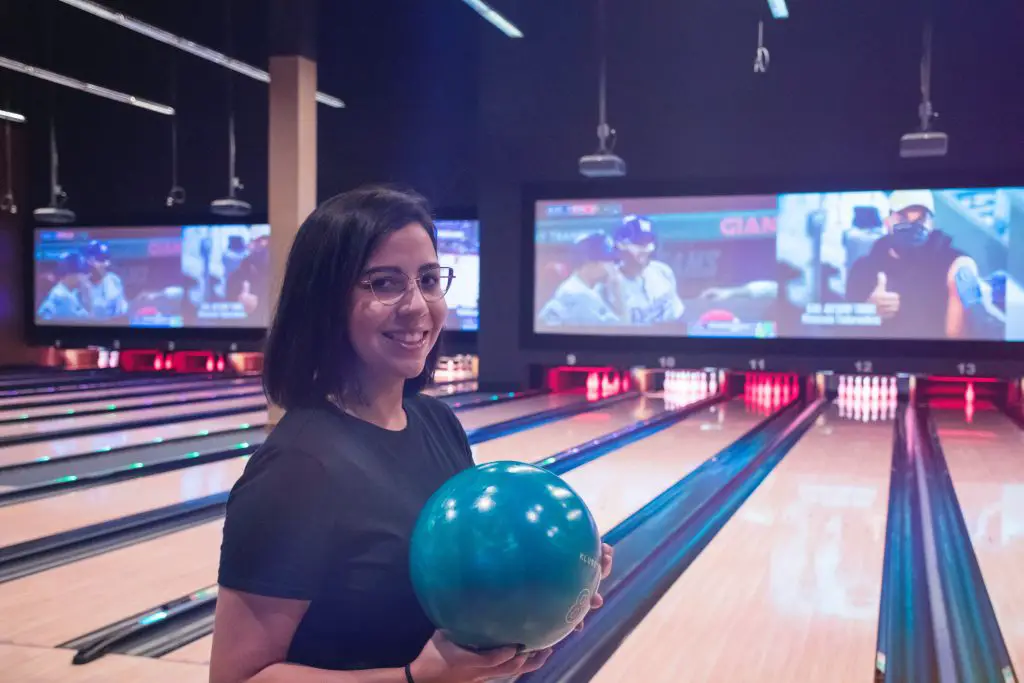 Something more relaxed
If you're looking for a more calm and chilled-out celebration, these ideas are for you:
7. Go to the theatre
Are there any shows or plays that you'd like to see? A night at the theatre with your friends is bound to be great fun. This might take some planning months in advance as popular shows often sell out. If you need a more last-minute or budget option, see if your local amateur theatre groups are putting anything on. Amateur shows can be just as entertaining as professional theatre companies and they are much more affordable too.
8. Go to the cinema
This is another classic birthday party activity that you probably did as a child. Paired with a meal and some cinema snacks, watching a film in the cinema is always a treat.
9. Shopping trip
If your invitees are all into shopping, a shopping trip could be great fun and an opportunity to treat yourself for your birthday. You don't have to go anywhere fancy, even just trawling the charity shops in your local town could bring up some exciting finds.
10. A spa day
I've only been on a spa day once in my life, and I had a horrible cold at the time, so it wasn't the best experience for me! But in normal circumstances, a spa day would be a great way to relax with your friends on your birthday.
11. Visit a National Trust place
I've been to quite a few National Trust places in my life and they always make for a relaxing day out. The properties are so interesting to explore and there are displays and signs so you can learn about the history of the place. The gardens and grounds are always so beautiful and calming, especially if you visit on a quiet day. To put the cherry on top, there is always a nice cafe where you can eat, drink and chat with your friends.
12. Go for a meal
A meal is a pretty standard part of most birthday celebrations, and can obviously be had in addition to any of the activities in this post. Or you can just have a meal as a standalone event. In this case, you might want to go somewhere a bit novelty to make it special for your birthday. Some examples are:
Visiting a restaurant at the top of a high building, e.g. The Shard
Having an afternoon tea
Going to a novelty experience restaurant, e.g. Karen's Diner or Dans le Noir
Visiting a cat cafe
Going to a board game cafe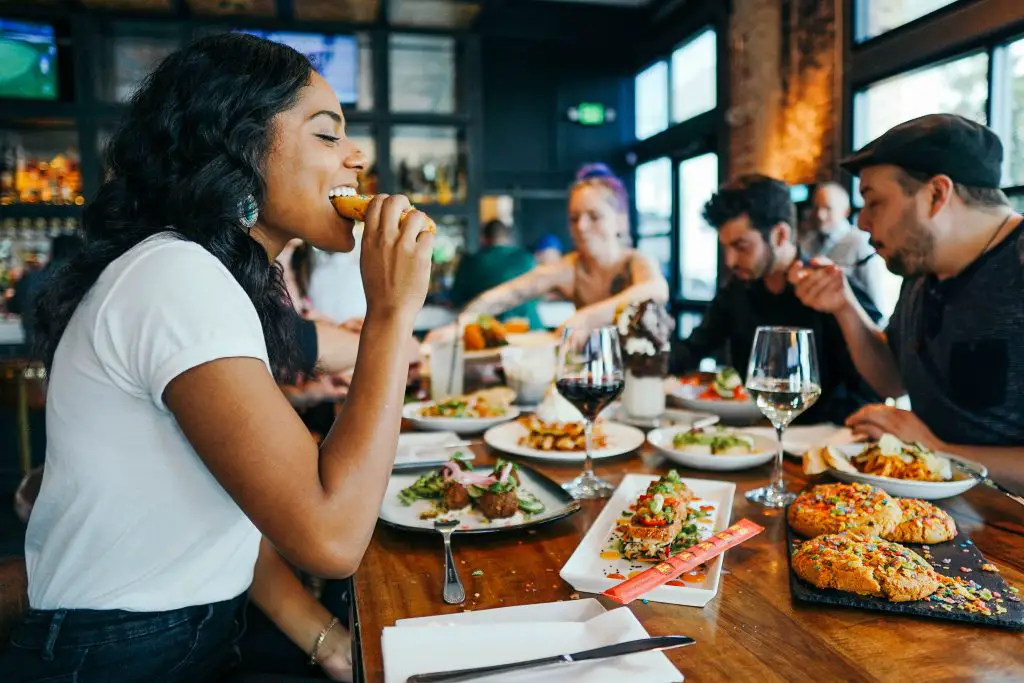 On a budget?
Here are some ideas that are a little more budget-friendly but still lots of fun!
13. Board game evening
I went to a board game cafe for one of my recent birthdays and had a lot of fun trying out different games. Board game cafes usually have a small entrance fee and you'll obviously need to pay for food and/or drinks. Alternatively, you can invite your friends round for board games at your home – maybe ask them all to bring a game if they have one.
14. Quiz
For a low-effort option, book yourself in for a local pub quiz, which are usually cheap to enter. This could be paired with a pub meal. Otherwise, you could make or buy a quiz to do at your home.
Related post: 14 Unique and Hilarious Zoom Quiz Round Ideas
15. Treasure hunt
If you feel like getting creative, you could put together a treasure hunt for your friends to compete in – or get a friend to make one so you can take part! This could be small-scale, in your home, or larger-scale around your local town, for example. Alternatively, you might be able to find a ready-made treasure hunt online or join an organised one.
16. A walk
Going for a walk in an area of beauty would be a really nice birthday idea. To make it special, maybe get everyone to bring something to share for a picnic. If you want more structure to your walk, you can find lots of tried-and-tested walks online with directions and time estimations.
17. A movie marathon
This is a cheaper alternative to going to the cinema, and could be just as much fun! Pick a few favourite films and gather some snacks, turn the lights down low and chill out watching films with your friends.
18. A sleepover
This sounds like a childish idea, but re-living your childhood sleepovers can be so much fun as an adult too! You could start with the movie marathon and/or some board games as mentioned above, and even have a few drinks as nobody will need to drive home until the morning.
Related post: What To Pack For a Sleepover as an Adult
What are your favourite birthday party ideas for adults?
How many of the ideas in this post have you done for your birthday, or attended for someone else's? If you have any other birthday party ideas for adults, I'd love to hear them. Write them in the comments below!