Disclosure: This post contains affiliate links, which means if you purchase something through my link, I will earn a small commission. This does not affect the price you pay for the item. I only advertise products that I have used myself and would genuinely recommend.
Today, I decided to do some colouring in, but with an Autumnal twist! Colouring is a great relaxing activity to do at home when you just need to chill out for a bit. I also find colouring helpful when I need something to keep my hands busy when I am listening to something, such as a podcast. It helps to keep me focused.
Adult colouring books have had a surge in popularity over the past few years. I had this 'Zen Colouring' book of animals, and I went through it to look for the most Autumnal animals I could find. There was a cat, two owls and a fox. I chose to colour an owl and the fox.
I picked out some colouring pencils in Autumnal colours, such as red, orange, yellow and brown, and stuck to this colour scheme in my colouring.
While I was colouring, I watched (or mainly listened to) videos on YouTube.
The Owl
I did the owl first. This picture was very detailed, and made up of small, intricate patterns, so it took a long time to colour. Here's the finished result:
The Fox
The fox was a lot quicker to colour! I used natural shades of orange and brown to make the fox look as realistic as possible. I tried to contour the colours to create light and shade.
For some reason, I associate foxes and other woodland animals such as hedgehogs with Autumn.
The finished result:
Displaying my pictures
I am pleased with how both these pictures turned out. I tore the pages out of the colouring book and displayed them above my mirror, using washi tape. They make great Autumnal decorations for my room!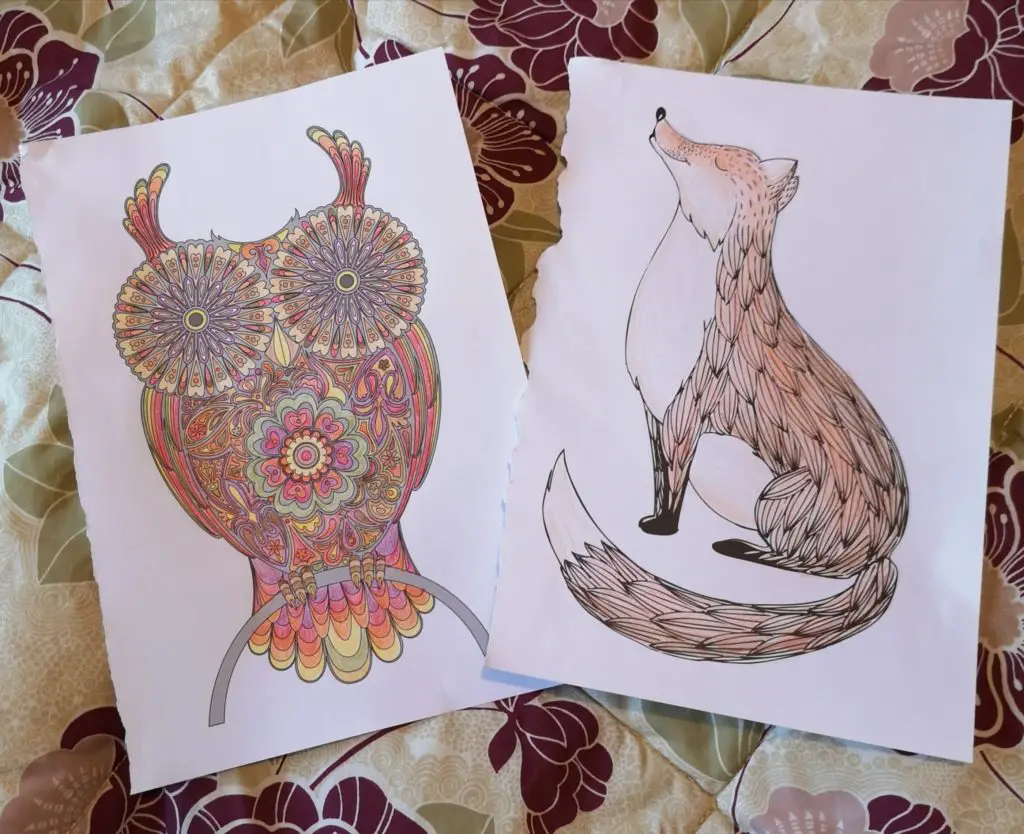 Do you enjoy colouring in?
Do you own any colouring books? Does colouring help you to relax? Or is it an activity you have resigned to your childhood? Let me know in the comments!