The weather has been getting colder and I've been feeling cold at night under my thin summer duvet. I decided it was time to swap it for a thicker one that I have. At the same time, I thought it would be nice to create an Autumnal theme for my bedding.
I had thought about going to charity shops and looking for Autumnal bedding, blankets and cushions, but I realised I already owned bedding that could pass as Autumnal! There was no need to buy anything new.
Here's what I came up with:
This tartan duvet cover is actually Christmas themed because it has robins on the underside. I thought the tartan side looked quite Autumnal though so I used it!
I used a purple sheet because that was the most Autumnal colour I had, and it sort of matched the duvet cover.
For an additional layer of warmth, I added this throw. Although it has a floral pattern, I thought the colours were Autumnal, and the dark purple of the flowers matched the darker stripes of the duvet cover.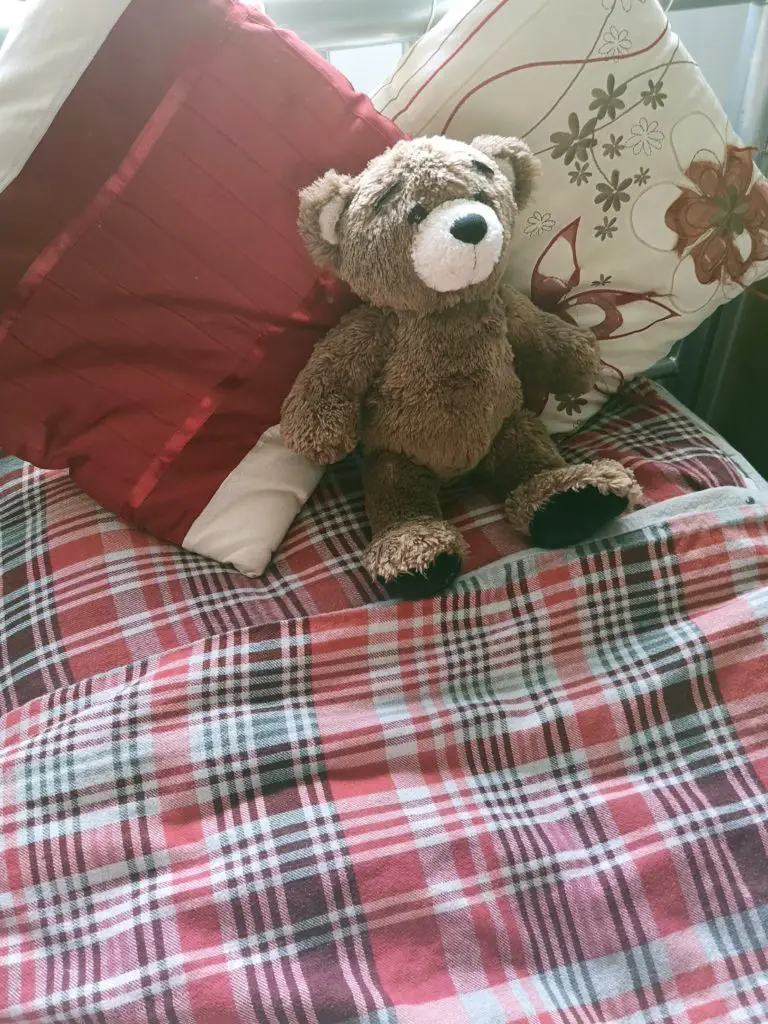 I had these two cushions which matched the colour scheme. The one on the right is very old and has a lot of threads hanging loose, but never mind!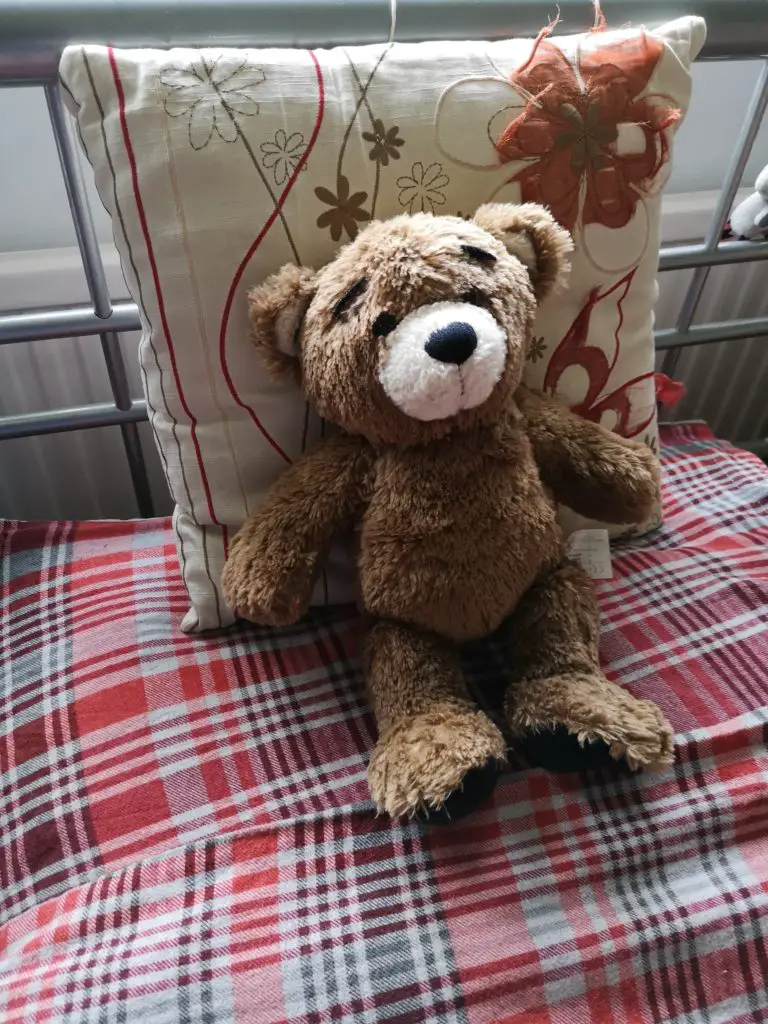 This teddy bear lives on my bed anyway, so he had to be featured of course!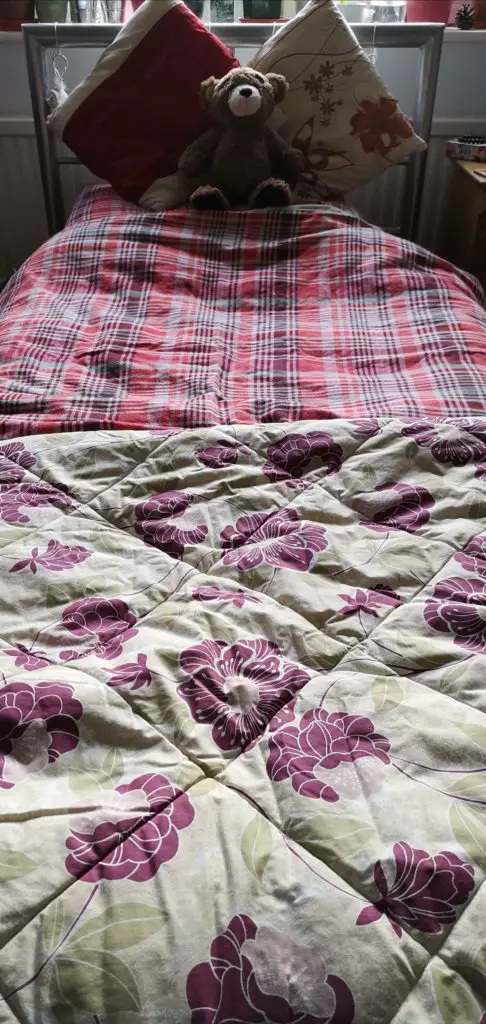 I am pleased that I was able to create an Autumn colour scheme using bedding items that I already own. The duvet is thick and warm, and I am looking forward to getting into bed tonight! I definitely won't be cold any more!
Do you have Autumnal bedding?
Have you dug out your thick duvets and blankets yet? Do you tend to choose a colour scheme to fit in with the season, or do you choose whatever bedding you feel like? Let me know in the comments!