What things do you keep in your car? Are they carefully thought-out items for your convenience and safety, or random piles of clutter? In this post, I will be sharing 25 items that are a good idea to keep in your car. Some of these will be useful on a daily basis, and others are essential to have with you in case of an emergency.
Disclosure: This post contains affiliate links which means if you purchase something through my link, I will earn a small commission. This does not affect the price you pay for the item.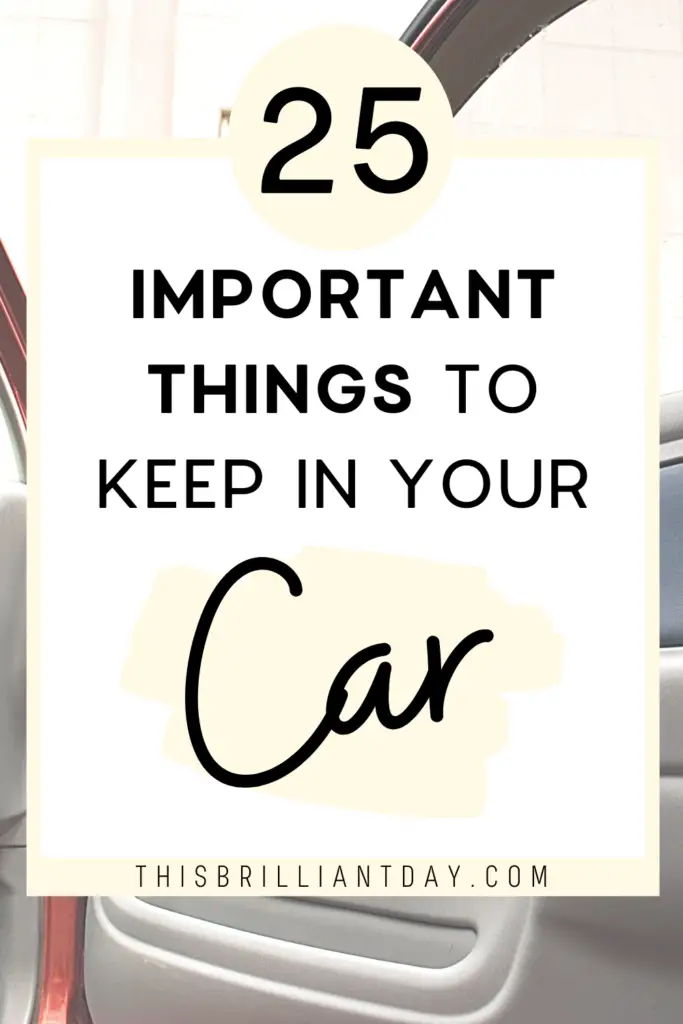 25 Useful Items You Should Keep In Your Car
1. Windscreen cover
You can get a windscreen cover that protects your windscreen from frost when it is cold. This saves you from having to stand outside scraping your car before you can drive home.
2. Ice scraper
An ice scraper is the best way to remove ice or snow from your car, so it's good to keep one handy.
Important note: Use ice scrapers instead of antifreeze because antifreeze is lethal to wild animals and local pets if they drink any drips that fall on the ground. Most antifreeze now has a bitter substance added to discourage animals from drinking it, but it's still possible that they could step in it by mistake and then lick their paw to clean it off. For this reason, it's always best to avoid antifreeze and opt for an ice scraper instead.
3. Kitchen roll or an old cloth or towel
This is useful for wiping your windscreen if it gets steamed up and you need to de-steam it in a hurry. Kitchen roll can also be useful for cleaning up if you ever eat food in your car.
4. Road atlas and local map
Most of us rely on our smartphone or satnav to guide us on unfamiliar journeys. Physical maps are old-school, but essential if you get lost in the middle of nowhere with no GPS signal. A map or road atlas would also be useful if your phone or satnav breaks or runs out of charge.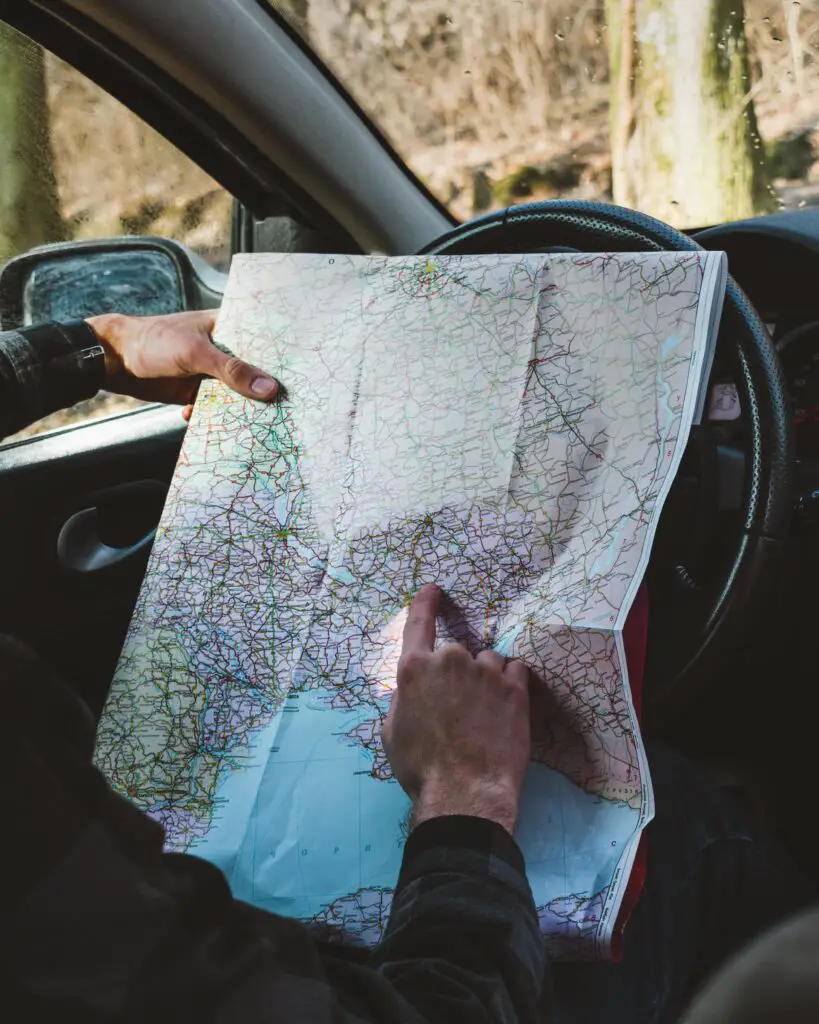 5. Car manual
If you have a problem with your car, for example, if a warning light comes on, the manual will be helpful for informing you what it means. I keep mine in a plastic mesh bag to keep it protected.
6. Spare bulb kit
You can get little kits of spare bulbs for your car. This is especially useful if you would feel comfortable fitting a new bulb yourself, as it will save you a trip to the garage or motor store. Make sure the kit you buy contains the right type of bulbs for your car.
7. Phone holder
If you use Google maps on your phone, make sure to have a secure holder for your phone so that it is clearly in your line of view while driving.
8. Phone cable
If you use a cable to connect your phone to your car system, it obviously makes sense to keep this in the car.
9. Parking money
Keep a small pot or tin of coins in your car for parking and tolls. However, it's important to keep this hidden so it is not on view to thieves. I also recommend only keeping a small amount of money in there, and topping it up regularly.
10. Sunglasses
These are essential to keep in your car because often you'll have to face the sun, which can be very bright especially if it is low. Wearing sunglasses will improve visibility and help you to drive safely, as well as making your eyes more comfortable.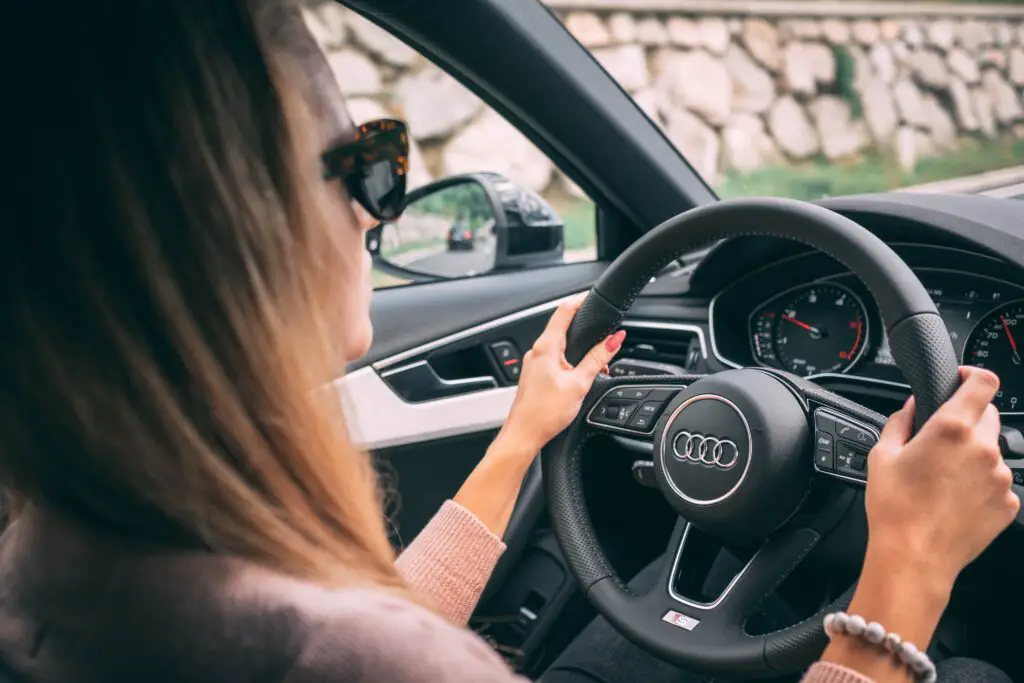 11. Plastic carrier bags
It's a good idea to keep a few of these in your car. They have many potential uses including:
Storing dirty shoes to stop your car from getting muddy
Putting rubbish in, to take to a bin later
Unexpected shopping trips – bring your own bags
12. Umbrella
How many times have you got caught in the rain with no umbrella? At least if you have one in your car, you will be prepared if it starts to rain on the way to your destination.
13. Notebook and pen
A notebook and pen can come in useful for many reasons, such as:
writing notes if you make phone calls in the car
writing down things to remember for later
taking down number plates
doodling if you are waiting in the car and bored!
14. Hairbrush and hair ties
I keep a mini hairbrush in my car and it's useful for neatening my hair in between appointments. It's also handy to keep some hair ties in your car in case you want to tie your hair back at any point.
15. Lip balm
I regularly apply lip balm to my lips, and I keep one in my car for convenience. If you do this, I recommend keeping it in an enclosed compartment if possible, so it doesn't get too hot and potentially degrade.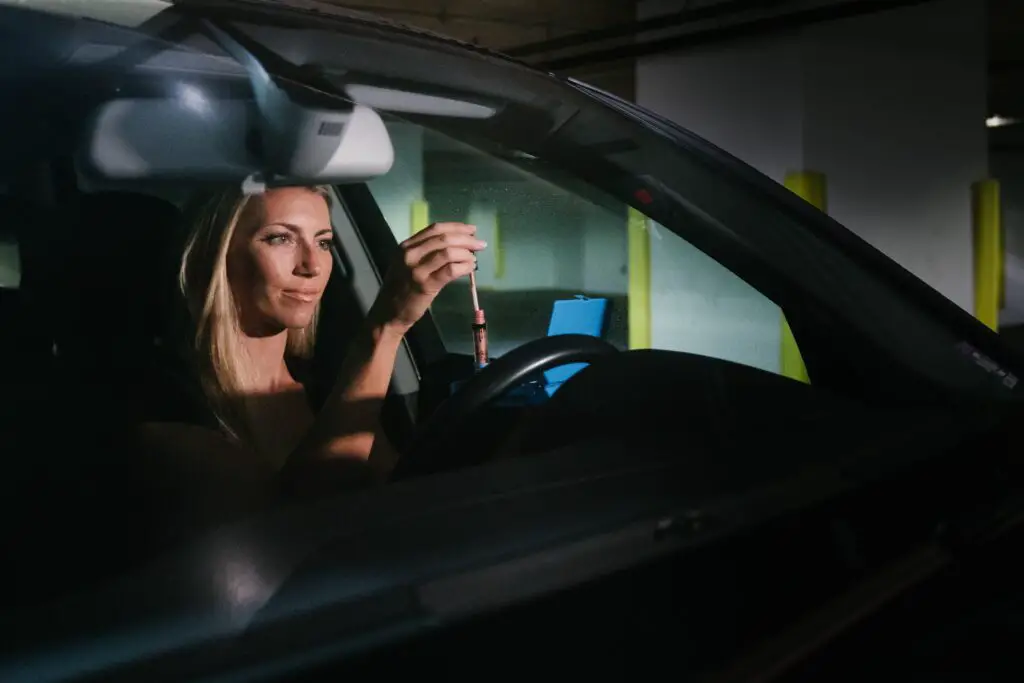 16. Work essentials
Are there some items you regularly need for work or are likely to forget? It might be worth keeping these in your car so that you will always have them with you when you drive to work. I have to wear a lanyard at one of my occasional workplaces, and I keep this in my car because otherwise, I would keep forgetting it! I also keep a music stand in my car as this is something I regularly need.
17. Shoes
If you always wear certain shoes to drive in, it's worth keeping a selection of other shoes in your car so that you will always have appropriate shoes with you. This saves you from having to wear your driving shoes if you forget to bring suitable shoes with you.
18. Tissues
These come in useful for all the usual reasons you'd need tissues for!
19. Hand sanitiser gel
You can keep hand sanitiser gel in your car for when you need it. In particular, it's a good idea to use sanitiser gel after using a fuel pump. Keep it enclosed so it doesn't get too hot.
20. Spare face masks
This is especially relevant while we are still required to wear face masks regularly. Keep a few spare ones in your car in case you forget to bring one.
Essential items to keep in your car for emergencies
The following items are important to keep in your car in case of emergencies:
21. First Aid Kit
You can buy a ready-made first-aid kit or make one up yourself. Fingers crossed you will never have to use it for anything serious, but it can come in handy for minor injuries. For example, if you get a blister you can return to your car to get a plaster.
22. Blanket
If your car breaks down in the winter, you could get cold quickly, especially at night. Have a blanket rolled up in the back of your car to keep you warm if necessary.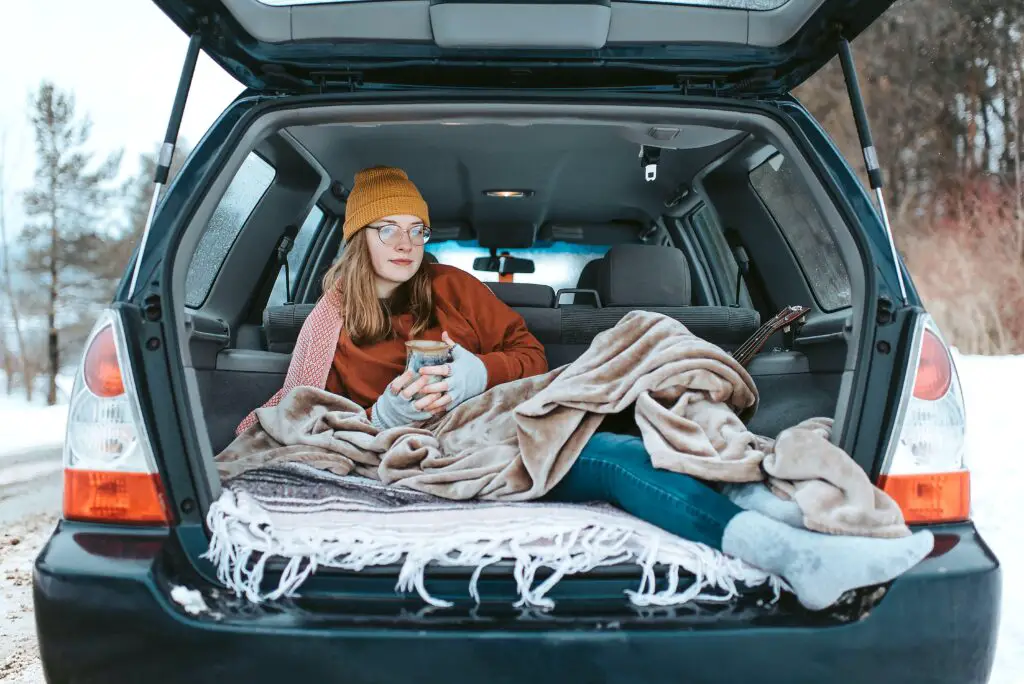 23. Warm fleece jumper
Likewise, it's a good idea to keep a warm jumper or fleece in your car in case you have a breakdown. This can come in useful in normal circumstances too, for example, if the weather suddenly turns chilly. I opted for an old jumper that I don't often wear any more – it now lives in the back of my car.
24. Torch
It's a good idea to have a bright torch in your car in case you break down at night. Even in non-emergency situations, it's a useful thing to have with you in case you need to walk anywhere in the dark. Most phones have torches but they are not very bright for outdoor use.
25. Car escape tool
You can get a car escape tool that easily breaks car windows in an emergency, and cuts through seatbelts too. Hopefully, you will never be in a situation where you need to use it, but it's a good idea to keep one in your car just in case.
No clutter!
I recommend not letting your car get too cluttered. Keep these essential items in your car, but regularly clear out anything that doesn't need to be in there. This will make your car lighter which will save fuel. It will also make it easier for you to find things when you need them.
What do you keep in your car?
Do you keep some or all of the above items in your car? Is there anything else that you think should go on this list? Let me know in the comments!