Disclosure: This post contains affiliate links, which means if you purchase something through my link, I will earn a small commission. This does not affect the price you pay for the item. I only advertise products that I have used myself and would genuinely recommend.
In my opinion, Autumn is one of the most atmospheric times of the year. The weather turns cool and crisp, the leaves turn orange and brown and there is a scent of bonfires in the air. And of course, there is Halloween, which brings a spooky and exciting feeling. The distinctiveness of Autumn means it is easy and fun to create an Autumnal 'theme' to your life at this time of year!
Last year I did exactly that, in my Blogtober challenge. I challenged myself to do an Autumnal or Halloween themed activity every day in October, and write a blog post about it. Before I started this challenge, I made a list of all the Autumnal activities I could think of. I used ideas from that list throughout the month and thought of even more along the way.
This year, I don't plan to do Blogtober, but I still plan to do lots of Autumnal activities because I really enjoyed them last year. In this post, I am going to share my list of activities to do in Autumn so that you can join in the fun! If you happen to be a blogger doing Blogtober, this list may give you some ideas for that too.
36 Fun Activities to do in Autumn
Autumn Aesthetics
1. Go charity shopping for Autumnal decor or clothes
At this time of year, charity shops are full of seasonal items including cosy clothes, Autumnal scented candles and Halloween decorations. You can, of course, buy these things new, but I find there's something satisfying about buying things second hand. It's more sustainable too! Last year I had great fun searching my local charity shops for Autumnal themed items, and I found some real gems!
2. Decorate your home with Autumnal decor
Bring Autumn inside your home by decorating it for the season! As mentioned earlier, it's easy to find seasonal decorations for a low price in charity shops, or you can also search on eBay. Last year I found some Pumpkin fairy lights and I am looking forward to stringing them up again this year.
3. Change to cosy bedding in Autumnal colours
Make your bedroom cosy and Autumnal by changing to seasonal bedding! I have a red tartan brushed cotton duvet cover which I brought out this time last year. It's a Christmas one really but it has Autumnal vibes too, especially when adorned with some red and orange cushions!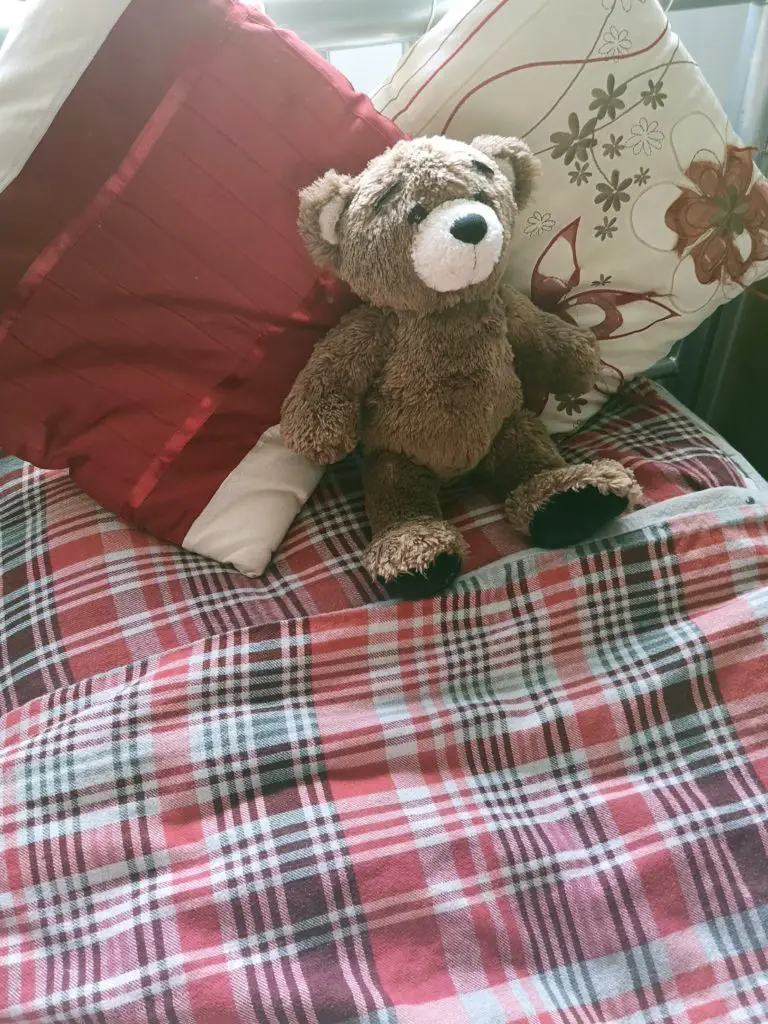 4. Organise your wardrobe
Prepare an Autumnal wardrobe by picking out clothes that are Autumnal colours and suitable for Autumn weather. Bring them to the front of your wardrobe and store away your summer clothes. Once you have done this, it will be easy to dress in Autumnal outfits every day!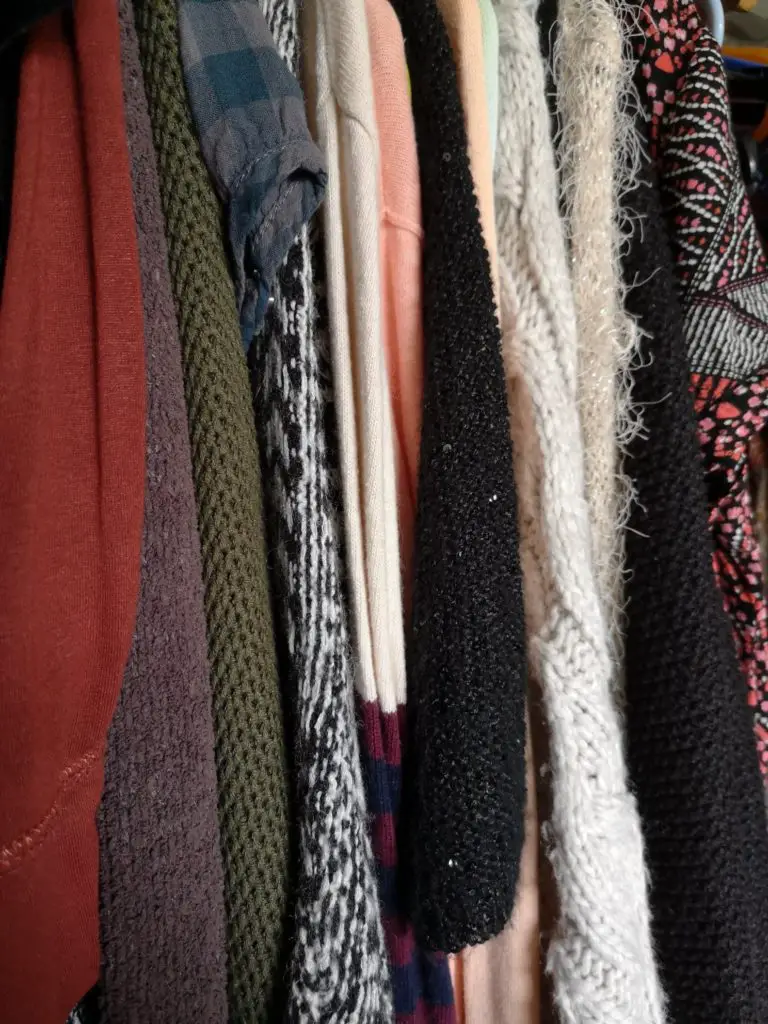 5. Paint your nails
Oranges, reds, browns or black are great colours to paint your nails at this time of year. Alternatively, you can go for something a little wild nearer to Halloween, like I did last year!
6. Dye your hair
Last October, I dyed my hair reddish-brown using henna. If you are planning on dyeing your hair soon, why not go for an Autumnal colour with red or orange tones? If you are feeling adventurous, you could even go Halloween themed and dye your hair green or purple for example.
Get the Autumn Vibes
7. Light an Autumnal scented candle
One way to bring Autumn into your home is to light a scented candle. I have a Pumpkin Pie candle and it smells amazing!
8. Use Autumnal scented personal care products
Why not switch up your personal care products for the season? Last year I tried a pumpkin sheet mask as part of my skincare routine. I also used Halloween products from LUSH. You could also switch to an Autumnal scented perfume or body spray. I think sweet candy scents or cinnamon would be good Autumnal scents to look for.
9. Change your phone and laptop backgrounds to an Autumnal image
The backgrounds on our devices are something that we see every day, even if we don't consciously notice them after a while. Last year I changed my backgrounds to Autumnal images and it helped me to get in an Autumnal mood!
10. Read seasonal books
Reading a book with Autumnal or spooky vibes is a great way to get into an Autumnal mood. Magical or fantasy books such as Harry Potter, The Night Circus or Magic are great choices, as are thrillers or anything scary! If you like psychological thrillers, I can recommend 'Friend Request' by Laura Marshall which I read last Autumn.
11. Do an Autumnal jigsaw
My family loves doing jigsaws, so we have quite a collection in the cupboard. Last year I went through and found one that had an Autumnal theme – it included a lot of trees with leaves turning orange. Doing a jigsaw is a nice cosy activity to do indoors on an Autumn day when the weather is cool or rainy.
Seasonal Foods
12. Pick blackberries
Blackberries are at their best in late summer and early Autumn, so now is the time to get out there and pick some! You can bake them into a blackberry pie, or simply add them to your breakfast cereal as a fruity topping.
13. Pick and eat Medlar fruits
Medlars are a lesser-known fruit that ripens in the Autumn time. I have a Medlar tree in my garden and every year it provides a generous crop of Medlar fruits to last my family for a while. I have perfected the art of peeling and eating Medlars, and can confirm that they are delicious!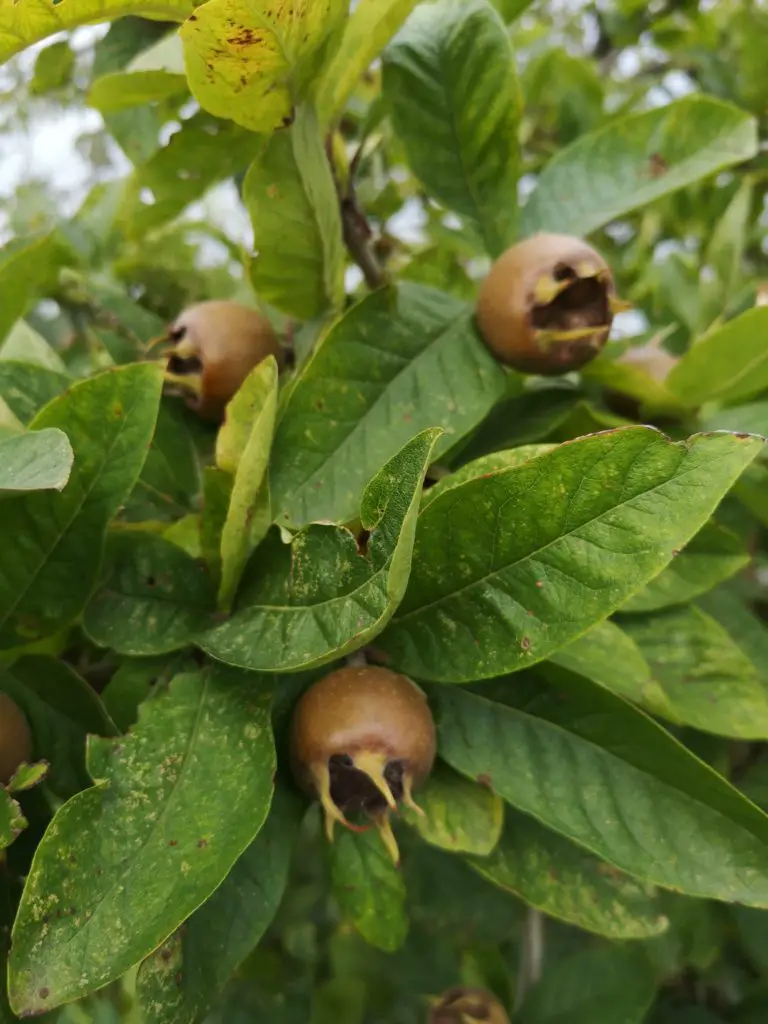 14. Bake an apple pie
One thing I have noticed especially this year is that there are apples everywhere! My neighbours' apple tree is spilling fruit into my garden, and whenever I go for a walk, there are crates of apples by the road with signs saying 'help yourself'. Is it the same where you are?
I can't resist collecting up lots of apples and using them to make delicious recipes such as apple pie and apple muffins! You can do the same with pears and other fruits. Also, freshly picked blackberries are a great addition to any fruit pie!
15. Cook or bake an Autumnal recipe
I've already mentioned apple pie, but there are lots of other Autumnal recipes that are great to make! Pumpkin is a classic Autumnal ingredient and last year I made pumpkin spice granola. Other Autumnal ingredients to experiment with include cinnamon, nutmeg, ginger, apple, butternut squash and sweet potato. You could even have a Halloween Feast on or near to Halloween like I did last year!
16. Roast pumpkin seeds
I have never tried roasting pumpkin seeds, but it was on my list of activities for last year because I read that they are delicious! Have you tried roasting pumpkin seeds? Let me know in the comments below!
17. Make or buy Autumnal drinks
A warming, spiced drink is perfect on a cool Autumn day! The classic Autumnal drink is pumpkin spiced latte, but others include hot chocolate, spiced herbal teas and hot apple cider.
18. Have an Autumn picnic
Although the weather gets cooler in Autumn, there is the occasional warm sunny day! A great way to make the most of this is by having an Autumnal picnic outdoors.
19. Order Autumn or Halloween specials when eating out
Many restaurants and cafes will be offering seasonal specials at this time of year. A classic is the Starbucks Pumpkin Spice Latte which I know is very popular! Some places also offer more unusual options, such as a cafe I visited last year where they were serving 'zombie burgers'!  You might as well make the most of these specials whilst they are available since you won't be able to get them at other times of the year.
Get Creative
20. Paint an Autumnal picture
Let Autumn inspire your creativity! Why not paint an Autumnal picture or make a collage?
21. Autumnal colouring
Colouring is a satisfying and relaxing activity for adults as well as kids. You can find free seasonal pictures online to print or buy a colouring book like one of these:
22. Write an Autumnal poem
If you are into writing poetry, Autumn is full of inspiration!
23. Collect conkers or pinecones
Collecting conkers and pinecones is fun, and they also make great Autumnal decorations for your home! One year, I painted some pinecones with sparkly paints and filled a large glass jar with them. This was actually a Christmas decoration but you could easily do an Autumnal version.
Out and About
24. Walk in the woods
The woods are beautiful at this time of year, especially when the leaves are changing colour! A walk in the woods will provide plenty of Autumn vibes.
25. Take Autumnal photos
Nature is especially beautiful in the Autumn. If you are into photography, now is a great time to get outside and capture some colourful photos!
26. Go to local events
Many towns, cities and places of interest boast Autumnal events at this time of year, including festivals, trails and workshops. These may be somewhat limited this year due to the coronavirus pandemic, but it's still worth checking out what's on.
27. Go to a theme park
Autumn is my favourite time of year to visit theme parks. There's something about them that fits so perfectly with Autumn and Halloween, especially when they are decorated for the season! Several years ago I visited Disneyland Tokyo in September and it was already decorated with pumpkins, cobwebs and all things spooky. It really added something extra special to the day and I had an amazing time!
Halloween Fun
28. Find or make a Halloween playlist
There is a surprisingly large amount of Halloween themed music out there! Last year I made this Halloween playlist. Feel free to use it, or create your own! It's fun to dance to Halloween music at this time of year.
29. Buy and use Halloween products from LUSH
LUSH is one of my favourite shops, and they always have a great Halloween range. Last year I had a Halloween LUSH haul and bought several of their themed bath bombs, bubble bars and soaps. It was fun trying them out throughout October. If you are a fan of bath products, I highly recommend picking up a few from LUSH!
30. Halloween crafts
If you need inspiration, Pinterest is a goldmine of Halloween craft ideas! Last year I made vampire bookmarks, paper spider webs and mini witch hats for my cat.
31. Play a spooky board game
My family and I love playing board games during the colder months. It's a great, cosy activity to do in the evenings. Some of our favourites for Autumn include Sherlock Holmes, Munchkin and Cat Bingo!
32. Play Halloween video games
If you are a fan of video games, why not seek out some Halloween themed video games to play? Mystery games or theme park simulators are both good options. There are also loads of free games on the app store and Google Play store if you want casual games to play on your phone.
33. Watch a Halloween film
Watching a scary or seasonal film is a great way to get into the Halloween mood! Even better if you can watch it in a cinema. I'm not usually a fan of horror films, but last year, I went to see Countdown at the cinema. It was pretty scary but I could just about handle it!
If you are watching a scary film, I would recommend watching with other people, not alone. Unless you really WANT to get scared and have nightmares! Getting a bit scared can be a great way to bond with other people as you share a rollercoaster of emotions.
34. Carve a pumpkin
This is an absolute classic Halloween activity! Why not have a competition with your family or friends to see who can carve the best pumpkin? Or if you don't fancy doing any carving, you could try decorating pumpkins with coloured paper like I did last year.
35. Go trick-or-treating
This had to be on the list! I have a confession though – I have never actually been trick-or-treating in my life! Have you? Let me know in the comments!
36. Have a Halloween party
This is the ultimate way to celebrate Halloween! If your circumstances allow, why not invite all your friends round for a Halloween party? Or attend someone else's, or a public party. Most Halloween parties are fancy-dress, which makes them even more fun!
Are you feeling Autumnal now?
Writing this post has really put me in an Autumnal mood. I'm off to put my Autumnal decorations up and make a spiced ginger tea. Who's with me?
What are your favourite activities to do in Autumn? Have you already done any of the activities on my list this year? Let me know in the comments!