Last week, I made Pumpkin Spice Latte from Ruth's recipe on her blog ThatAutisticFitChick. [Edit 20/1/23: This blog no longer seems to exist so I have removed the links.] It turned out well, so today I decided to make another of her recipes: Pumpkin Spice Granola.
I put on some music and got cooking. I followed the instructions and it was very easy to make. I had in mind that granola would be complicated to make, but it was surprisingly quick and simple!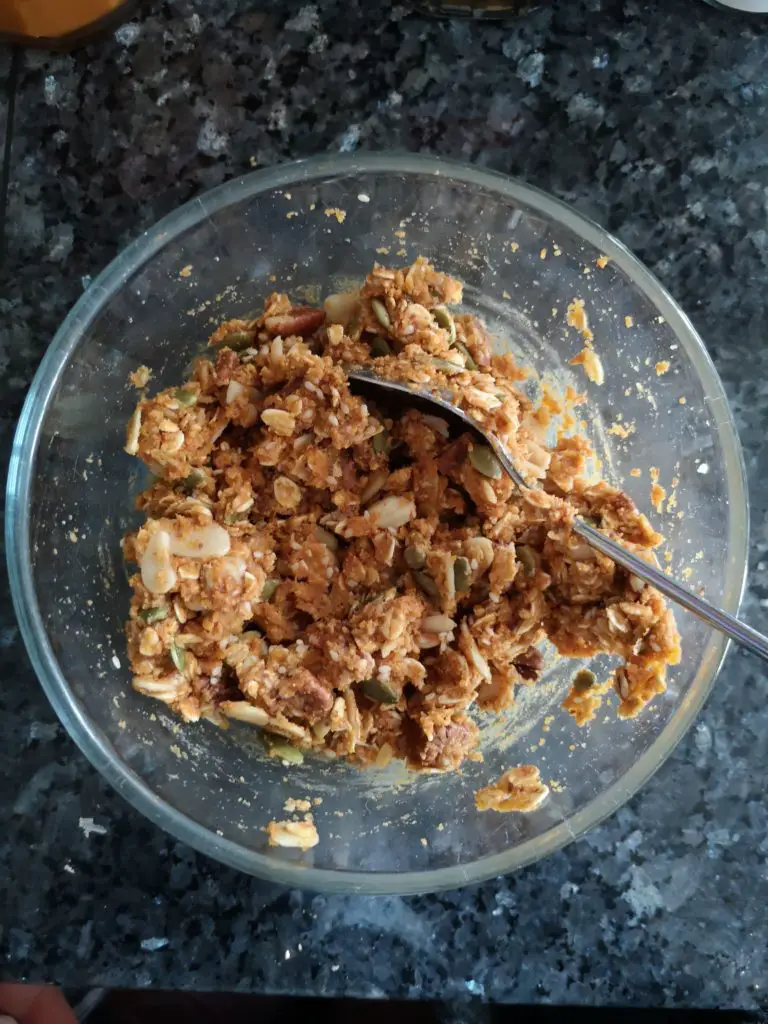 As soon as the granola came out the oven, I couldn't resist trying a bit straight away even though it was still hot. My first reaction was 'Mmmmm!' The granola was truly delicious, and I think Ruth must be the queen of pumpkin spice recipes!
When the granola had cooled down, I poured it into these glass jars. I admit that I had already eaten quite a bit of it straight off the baking tray before it got to this stage though!
Later, I got my mum to try the granola, and after trying a piece she jokingly grabbed the whole jar! Needless to say, she was a fan.
This pumpkin spice granola is a great Autumnal recipe and I am looking forward to enjoying it over the next few days (if it lasts that long!). It's definitely great to eat on its own as a snack, but I might try it with almond milk or yoghurt as well.
It was so easy to make that I can see myself making several batches of it over the next few weeks!
Have you made any Autumnal recipes lately?
What did you make? Have you ever tried making granola? How did it turn out? Let me know in the comments.
I highly recommend Ruth's Pumpkin Spice Granola recipe to everyone!