I love to read, and I always have a book on the go. Last year, I managed to complete my Goodreads challenge of 30 books in 2020! I have raised the bar in 2021 by setting my challenge to 35 books. I am on track so far, so hopefully, I will make it! Have you set yourself a Goodreads challenge for 2021? Let me know in the comments below!
In this post, I will be talking about the books I read in 2020. Specifically, my favourite books that I read during the year! Whenever I finish a book, I give it a rating out of 5 stars based on the following scale:
5 = It was absolutely amazing, I loved it!
4 = It was good and I would definitely read more by the same author.
3 = It was quite good but I wouldn't especially seek out more of the same.
2 = I didn't enjoy it much, it wasn't for me.
1 = It was terrible!
In this post, I am going to be summarising all the books that I gave a 4 or 5-star rating in 2020. These were my favourite books that I read in 2020 and I highly recommend them. There is a mixture of different styles, genres, fiction and non-fiction, so hopefully, there will be something on this list that you will love. I can't wait to share them with you!
Disclosure: This post contains affiliate links, which means if you purchase something through my link, I will earn a small commission. This does not affect the price you pay for the item. I only advertise products that I have used myself and would genuinely recommend.
My Favourite Books That I Read in 2020
Fiction Books
The Existence of Amy by Lana Grace Riva
4 Stars ⭐️⭐️⭐️⭐️
Back in May 2020, I was kindly gifted this book by the author in exchange for a review. I am so glad that I read it because it is such a sweet story but with an important message.
It is based around the everyday life of Amy, a woman who struggles with mental health issues including depression and OCD. Her story is relatable and hopeful, and I especially recommend this book to anyone who is struggling with their mental health.
Read my full review of The Existence of Amy
Buy The Existence of Amy on Amazon
The Way We Were by Elizabeth Noble
4 Stars ⭐️⭐️⭐️⭐️
This is an emotional story about a 39-year-old woman called Susannah who is going through a difficult time in her life. She has a chance meeting with an ex-boyfriend from 20 years ago, and a spark re-ignites. Do they get back together? You'll have to read it to find out!
Read my full review of The Way We Were
Remember Me by Sophie Kinsella
4 Stars ⭐️⭐️⭐️⭐️
Sophie Kinsella is one of my favourite authors of all time, and Remember Me is one of my favourite books of hers that I have read so far. It is about a young woman called Lexi who wakes up in a hospital after an accident. It turns out she has amnesia from her head injury and she can't remember anything that happened in the past 3 years.
The story follows her trying to make sense of her life and work out what happened during her forgotten years. This may sound serious, but it is definitely a light-hearted book – full of humour and hilarious moments!
Read my full review of Remember Me
Magic by Mike Russell
4 Stars ⭐️⭐️⭐️⭐️
Last summer I was contacted by the publisher to ask if I would like to read Magic by Mike Russell in exchange for a review. I am glad I read it because it was different from any other book I had read before!
This is the story of Charlie, a young man who was brought up by a magician and believes in magic. It is full of twists, turns and surprises as Charlie explores his relationship with magic and whether or not it really exists. If you are looking for something unique and entertaining to read, I would recommend giving this book a try.
The Kite Runner by Khaled Hosseini
4 Stars ⭐️⭐️⭐️⭐️
This is actually a very sad story, so I recommend only reading it if you feel you can process the emotions! It is set in Afghanistan and tells the story of two boys, best friends Amir and Hassan who grew up together. Sadly, their lives go in very different directions after a heartbreaking event. I won't say any more about the plot because I don't want to give it away, but I will say that this book is a fascinating insight into a culture that I knew nothing about before. It is gripping and well worth reading, but choose a time when you are feeling emotionally strong!
The Little Shop of Happy Ever After by Jenny Colgan
4 Stars ⭐️⭐️⭐️⭐️
Jenny Colgan is another one of my favourite authors, and this was such a feel-good read. It follows the story of Nina, a young book lover who works in a library but is sadly at risk of losing her job in a restructuring of the library system. She throws caution to the wind and follows her dream of setting up her own mobile bookshop in a van. What she doesn't foresee is that this venture will take her all the way to the Scottish Highlands where her life will be forever changed.
Jenny Colgan has a way of describing places that really makes me want to visit them. Ever since reading this book, I have had a huge urge to go to the Scottish Highlands! I definitely recommend this book if you want to read something atmospheric and heart-warming.
Buy The Little Shop of Happy Ever After on Amazon
I've Got Your Number by Sophie Kinsella
4 Stars ⭐️⭐️⭐️⭐️
This is the second Sophie Kinsella book I read last year, and I liked it even more than 'Remember Me'. In fact, this might be my all-time favourite Sophie Kinsella book that I've read so far.
It is about a woman named Poppy who is engaged to be married to Magnus. She somehow manages to lose both her engagement ring and her phone in one evening! In the midst of her panic, she finds a random mobile phone in a bin and decides to claim it as her own because she desperately needs a phone in order to get news of her lost ring before her fiancé finds out.
However, the real owner of the phone, Sam Roxton, wants it back! Poppy gets into a series of hilarious twists and turns involving the phone, the ring, Sam and Magnus. The whole scenario is unlikely, bordering on unrealistic, but this just adds to the hilarity of this story! I thoroughly enjoyed it and would recommend it.
Buy I've Got Your Number on Amazon
Life Seemed Good, But… by Richard Bell
4 Stars ⭐️⭐️⭐️⭐️
I received this fascinating book from the author in exchange for a review. It is a collection of short stories, written in the style of fairy tales. However, they are not your typical fairy tales! They are full of dark, fantasy humour, comedy violence and unexpected endings. This was definitely unlike any other book I have read before!
If you fancy reading something different and getting lost in a bizarre fantasy world, I recommend this book.
Read my full review of Life Seemed Good, But…
Buy Life Seemed Good, But… on Amazon
Non-Fiction Books
A Blogger's Best Friend by LoveKyra
5 Stars ⭐️⭐️⭐️⭐️⭐️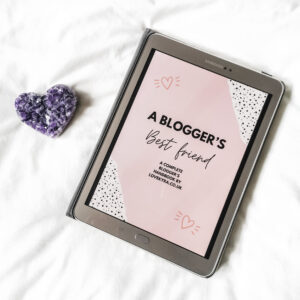 This blogging e-book was written by Kyra from LoveKyra blog. I purchased it back in the summer and I ended up reading the whole thing in one afternoon. It is one of the most helpful e-books I have read and I learned so many new ways to improve my blog. If you are a new or experienced blogger, I would highly recommend this e-book!
Buy A Blogger's Best Friend on Gumroad
21 Days To A New You by Cecilia d'Felice
4 Stars ⭐️⭐️⭐️⭐️
I picked this book up in a charity shop several years ago because the title and bright green cover caught my attention. I thought it might have been quite a generic 'self-help' book, but it actually had a lot of helpful information and advice in it. It was grounded in science and in Cognitive Behavioural Therapy techniques to help you improve your mental health and quality of life. I have kept this book because it's one I would come back to and read again.
Buy 21 Days To A New You on Amazon
Shake It Off! by Rafael Santandreu
5 Stars ⭐️⭐️⭐️⭐️⭐️
I was delighted to receive an e-book copy of this book from the publisher in exchange for a review. I am so glad that I read it! This book uses Cognitive Therapy principles to teach us how to improve our lives and mental health. By changing the way we think, we can get a more positive outlook on life and feel better. 
The thing I especially liked about this book is that the author used so many stories to illustrate his points. This really brought the ideas to life and made the book easy to read and relate to. I highly recommend this book to anyone who could do with a boost in their mental wellbeing.
Read my full review of Shake It Off!
Everyday Mindfulness by Melissa Steginus
4 Stars ⭐️⭐️⭐️⭐️
I was contacted by the publisher to ask if I would be willing to review this book in exchange for a free copy. As the title suggests, this book is about mindfulness and how to be more mindful in your daily life. It is divided into 108 different exercises, to complete one-a-day in order to gradually introduce mindfulness techniques into your life.
I didn't do the 108-day program but I did gain a lot of helpful insights from this book and I think it is a great introduction to mindfulness for anyone who wants to harness its benefits.
Read my full review of Everyday Mindfulness
Buy Everyday Mindfulness on Amazon
Go Shopping for Your New Favourite Book
What were your favourite books that you read in 2020?
Have you read any of the books on my list? I would love to know what you thought of them, and whether you liked them as much as I did! What are your favourite books that you have read recently? Let me know in the comments!